Consumers in the connected world have issued an ultimatum to the market — change or die. Informed by their experiences with market-leading apps and brands, consumers require access and interaction with the brands they patronize in every way possible, ranging from smartphones and tablets to telephone and in-store or branch kiosks and everything in between. To remain competitive, established companies, often with decades of institutional knowledge stored in silos, have two critical jobs: bring all back- and front-office information digital, and modernize the customer experience. It's a difficult task, but one with a silver lining — with capable guidance, this deep-rooted change can have a transformative effect on the business and bring to light new business models and opportunities.
You Know That Future You've Heard so Much About?
It's Here.
If what L.P Hartley said of the past is true (it is) — "The past is a foreign country: they do things differently there" — the future will be even more foreign, especially if we don't keep up. We'll better manage that future if we create it, rather than reacting to it. And we'll better create the future if we prepare our organizations by digitally transforming them.
Digital Transformation implies taking the enterprise from individual connections to the entire connected world. Customers expect accessibility through multiple media and channels, intuitive interaction, personalized service, and reliable delivery. Digitalization can fundamentally transform the way you do business. All of the attendant efficiency and immediacy of digitizing your operations will reduce your costs, from operations to claims experience.
A concept as big as digital transformation can seem overwhelming. But it's not. It just needs to be understood and undertaken in manageable bites. That's why we offer a clearly defined, highly refined methodology to ensure our clients establish and achieve meaningful milestones. Here they are:
Digital Vision & Experience
Digital Vision entails identifying the existing and projected products and services for which you want to create a digital consumer experience. (There are those people again.) That consumer experience — user experience UX — refers to everything people perceive and experiences during their interaction with you. The UX includes your knowledge of your customers, their needs, the interface you create, the benefits you provide, and the enthusiasm generated by the experience.
True Digital Transformation has implications for every aspect of the business. To illustrate the topic more easily, however, the activities of digital transformation can be viewed as Front End or Back Office. The front end activities speak to the improvements and advances companies make to increase connection with customers. As an example we can look at an insurers need to begin to quote insurance in a format that suits mobile devices. On the front end, consideration must be given to website design and a responsive design that provides a good user experience on a mobile device. For the back office portion, the quoting system must be integrated with actuarial models for pricing and the integration of policy administration and e-commerce solutions are required to complete the process.
Solutions for Front End
Digital Transformation

msg.IoTA
SAP Hybris Commerce
SAP Hybris Marketing
SAP Hybris Financial Services Accelerator

Solutions for Back End
Digital Transformation

Migration Solutions
Policy Admin
Claims
Perfomance Management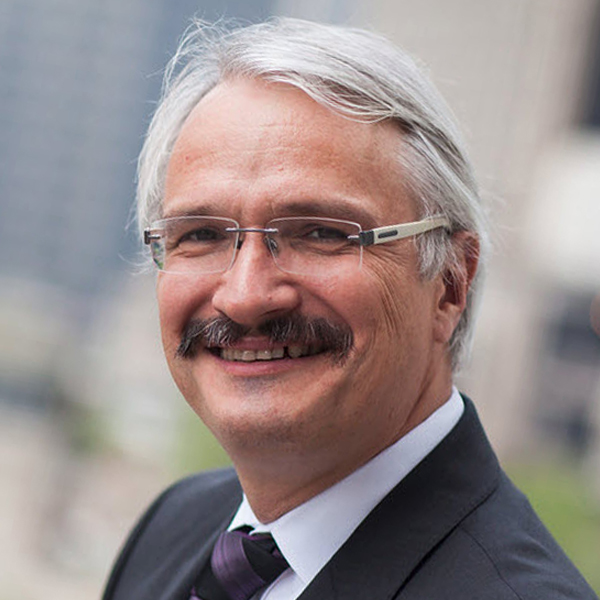 Peter Umscheid
Founder & CEO