SAP for Financial Products Subledger
Eco Delivery Implementation
Are you ready for IFRS17?
IFRS17 is one of the biggest accounting and financial reporting changes in decades impacting every facet of an insurance company's landscape. SAP Financial Products Subledger (FPSL) can be the answer from a technology perspective but implementation takes time. Standing up a new software platform, connecting systems to generate automation, and getting the accountants and actuaries to play together — it just takes time and focus.
What if you could tap into system implementation knowledge from the company that helped design the system and has worked on 17+ IFRS17 implementations to date? msg global offers an implementation methodology that allows quick, low-cost, proven delivery of SAP FPSL for Life, Property/Casualty, or Reinsurance companies. Our insurance industry experience, coupled with SAP FPSL's rich functionality, allows us to help you cut through the complexities around accounting, actuarial disciplines, and technology to deploy an IFRS17 system in 6 months.
Our Purpose & Approach
Our implementation services are based on proven structures, methodologies, and best-practices derived from experience helping organizations worldwide address accounting and reporting challenges. With a proven track record of success, repeatable steps reflect mastery of the process, ensure consistency, and enable all implementation participants to be engaged in and understand the process.
Benefits
Utilize msg global's pre-defined system functionality
Best practices to fully drive implementation
Expedited project set up, saves time and effort
See results quickly and adjust where needed
Components
Project accelerators for rapid ramp-up
Phase-based implementation deliverables
Role-based activity requirements
Actionable delivery documentation
Eco Delivery
Our Eco Delivery Implementation is specifically designed for companies that need minimal customization and can benefit from a pre-defined strategy. Project complexity, timeline, and IFRS17 regulation strategy can vary greatly by company. Let's talk about your situation and develop a strategy to meet your precise needs.
Lower Complexity Project. Single or a few legal entities based on msg global best practices IFRS17 implementation approach and configuration.
Fixed Duration. High time pressure, can go live in 6 months with core coverage and then improve if desired.
Pre-defined Scoping. Customer hasn't identified the functional requirements of IFRS17 and project roadmap is unclear. Our pre-defined scoping can provide the path to move forward.

Highlights
Utilize msg global's pre-defined system functionality
Best practices to fully drive implementation
Expedited project set up, saves time and effort
See results quickly and adjust where needed
Deliverables
Delivery accelerator software
Best practice configuration: Authorizations, Fiori screens, Use cases, Data load layer
Posting ready accounting outputs
HANA views for reporting
Optional SAP GL integration
Optional SAP Analytics Cloud reporting content
Optional hardware hosting
Eco Delivery Best Practices and Knowledge Transfer
Prepare. Implement. Test. Go Live. Sounds simple, but the key is coordination between all the players based on best practices and effective knowledge transfer. We deliver a highly focused and efficient implementation. If you can make the right people available, we can help them learn the system, define the requirements, establish the accounting workflow and produce the reporting disclosures.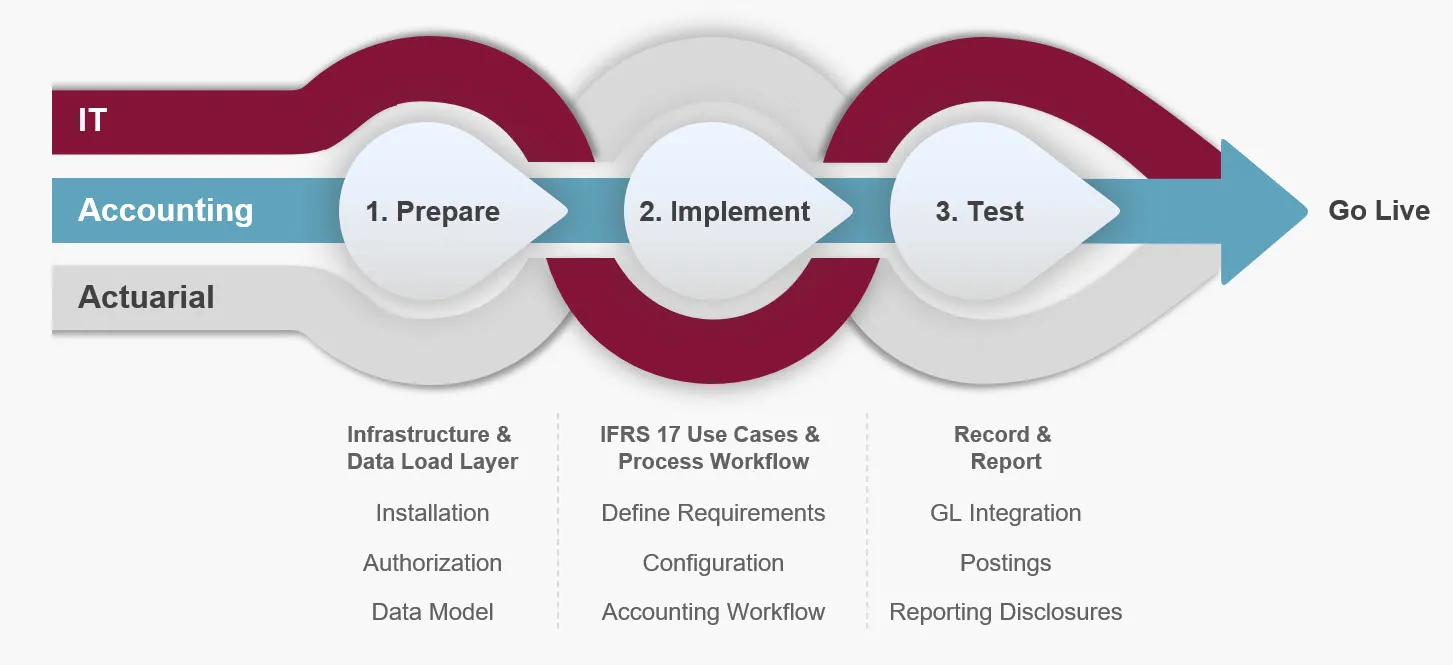 Detailed Implementation Timeline
The biggest part of any journey is planning the trip and our implementation project plan is a clear workstream roadmap with business documents, test cases, and data configuration guidance.
Let's Take a Closer Look at the IFRS17 Use Cases or Requirements of Eco Delivery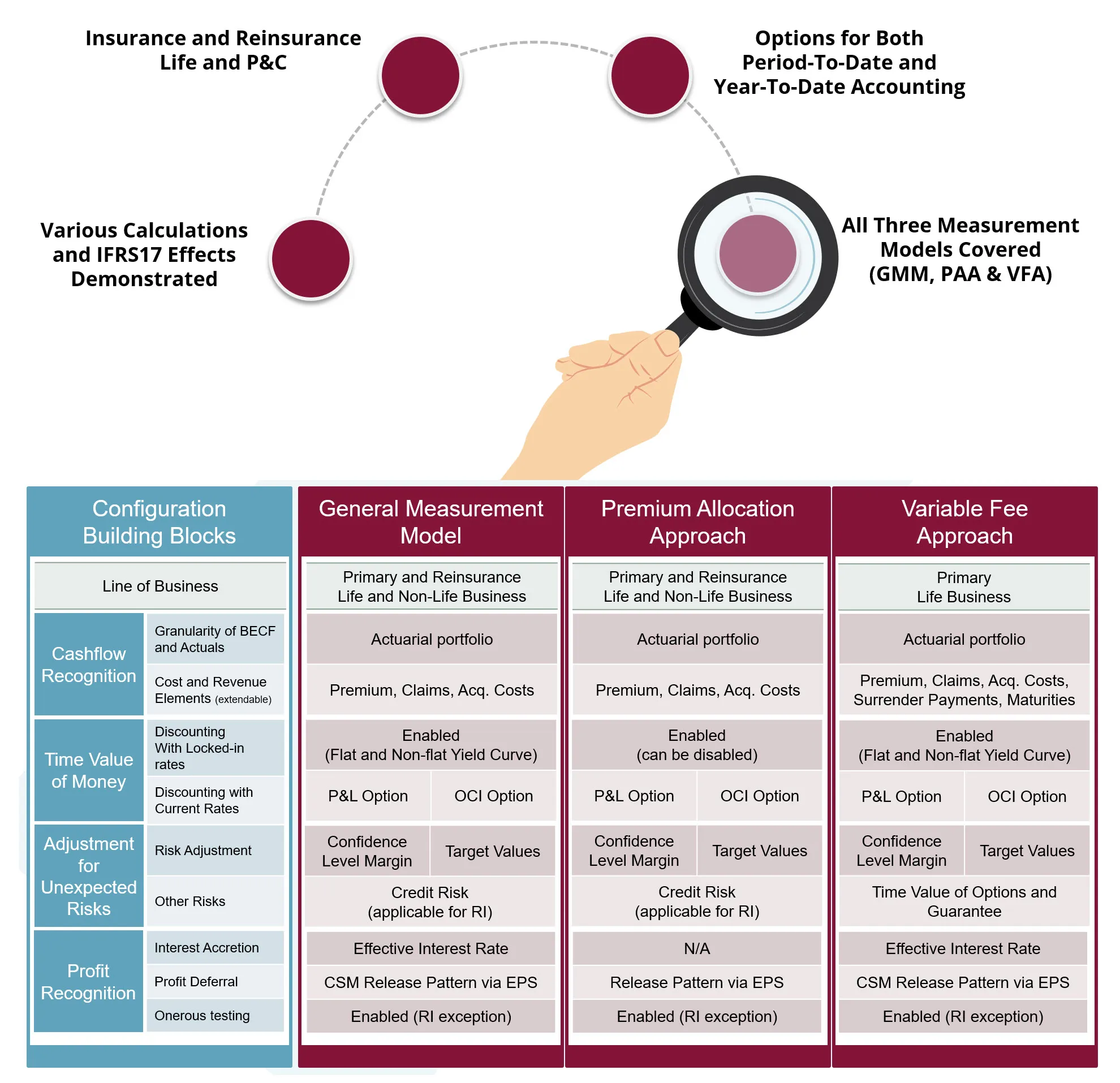 Additional Services and Extension to Eco Delivery
Our best practices are created based on our experiences from our projects around the world. Regardless of how comprehensive they are there might be some exceptional cases that will not be covered by the core content. Most of them are identified at the end of Use Case Catalog review task. If a gap between best practices and customer need is detected we can implement that request as an extension to Eco Delivery.
SSO or highly available system configuration
Development of ETL processes to get the data from source databases
Creation of estimated cash flows
Testing with customer data
Creation of additional reports (SAC)
Application Maintenance Services after production
ABAP and Fiori custom developments
Forecasting, Planning, Simulation Package
ECP Package
Advance Financial Closing (AFC)
Financial Closing Cockpit (FCC)
IFRS9
The Solution: SAP S/4HANA for Financial Products Subledger
SAP S/4HANA for financial products subledger is a fully functional, integrated solution to help you optimally implement multi-valuation and regulatory requirements based on a standardized, central database. Click for more SAP FPSL information.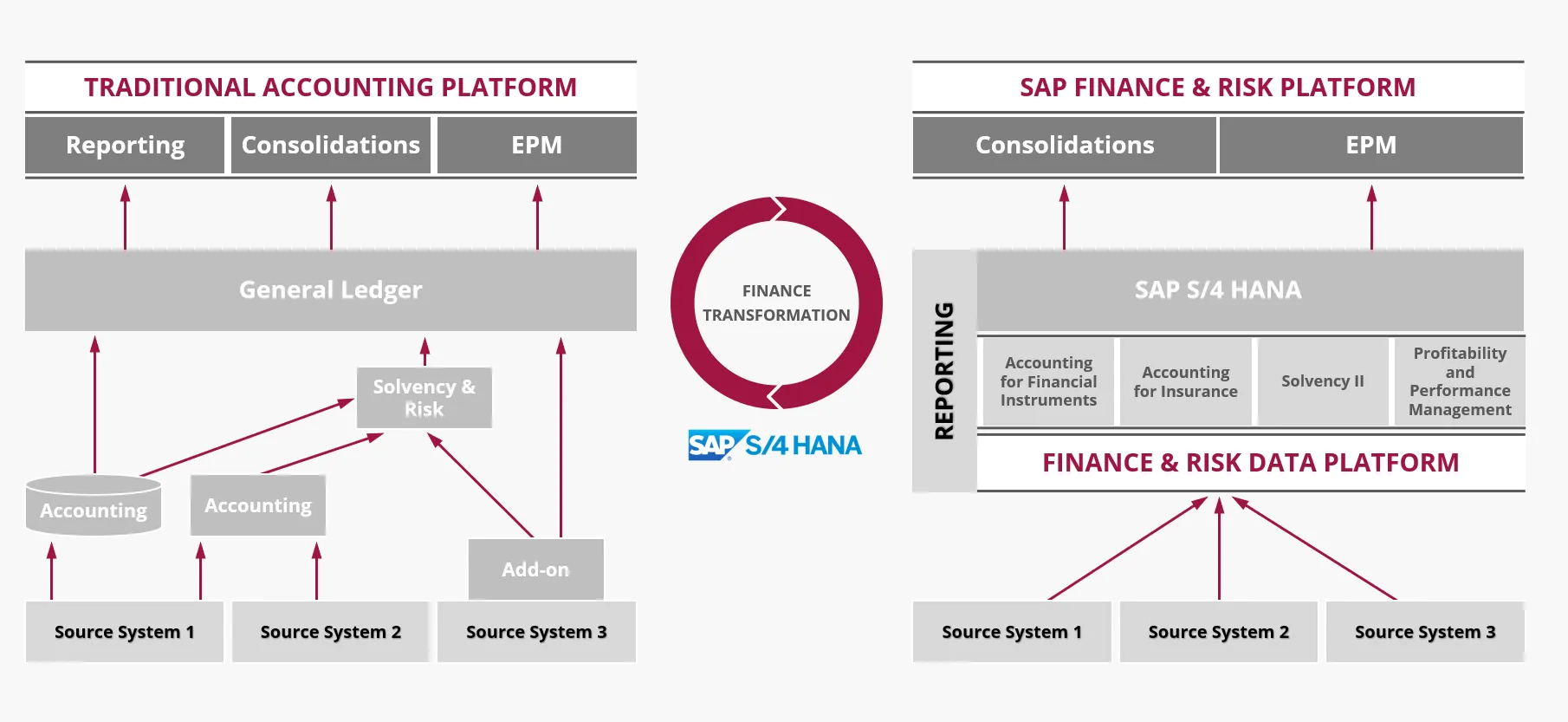 We'll work with you to help you understand all your options; to help you select the option that best suits your needs, your budget, your schedule, and your preferences; and to help you make the right decisions about the service to quickly get your implementation running the way you want it to run.
Contact us today to learn more about all the ways we can help you do more business, more efficiently.