Record

,

report

,

and

act

to

improve

your

sustainability

performance

.
Create single point of truth for all company's environmental, social, and economic activities and initiatives. Manage different reporting requirements, compliance, and regulatory disclosures based on a holistic view across all company levels.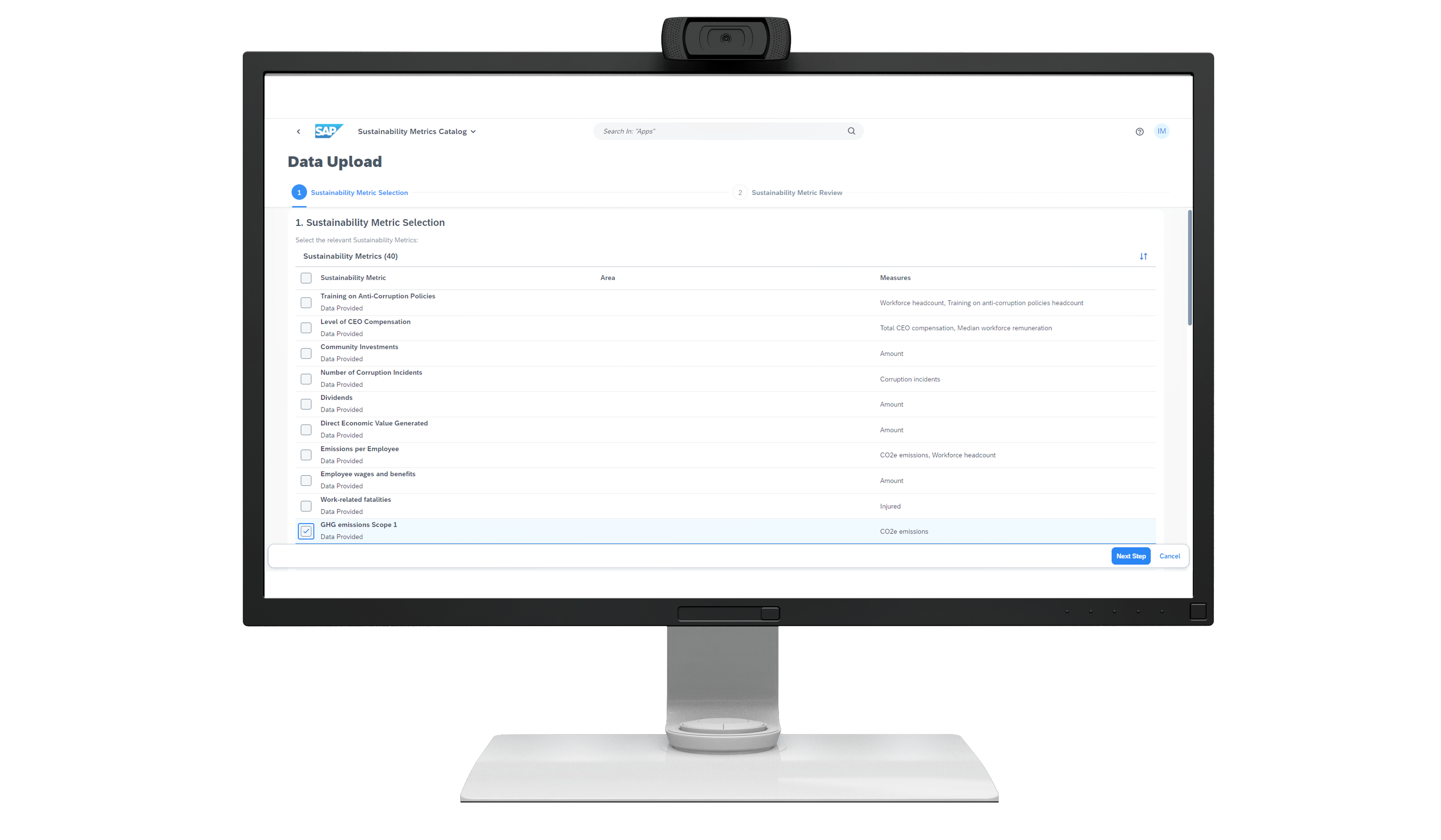 Record.
Easy import of data from different sources and solutions
Gain efficiency with more automated uploads and updates of data
Manage a high quantity of data on different levels across the company
Consolidate sustainability-related data at one single point within the company
Improve data quality
Report.
Create reports based on real-time data
Elevate efficiency by using available sustainability-related sample content
Respond fast to reports based on different demands from different stakeholders
Prepare audit-ready reports
Meet regulatory requirements and alignment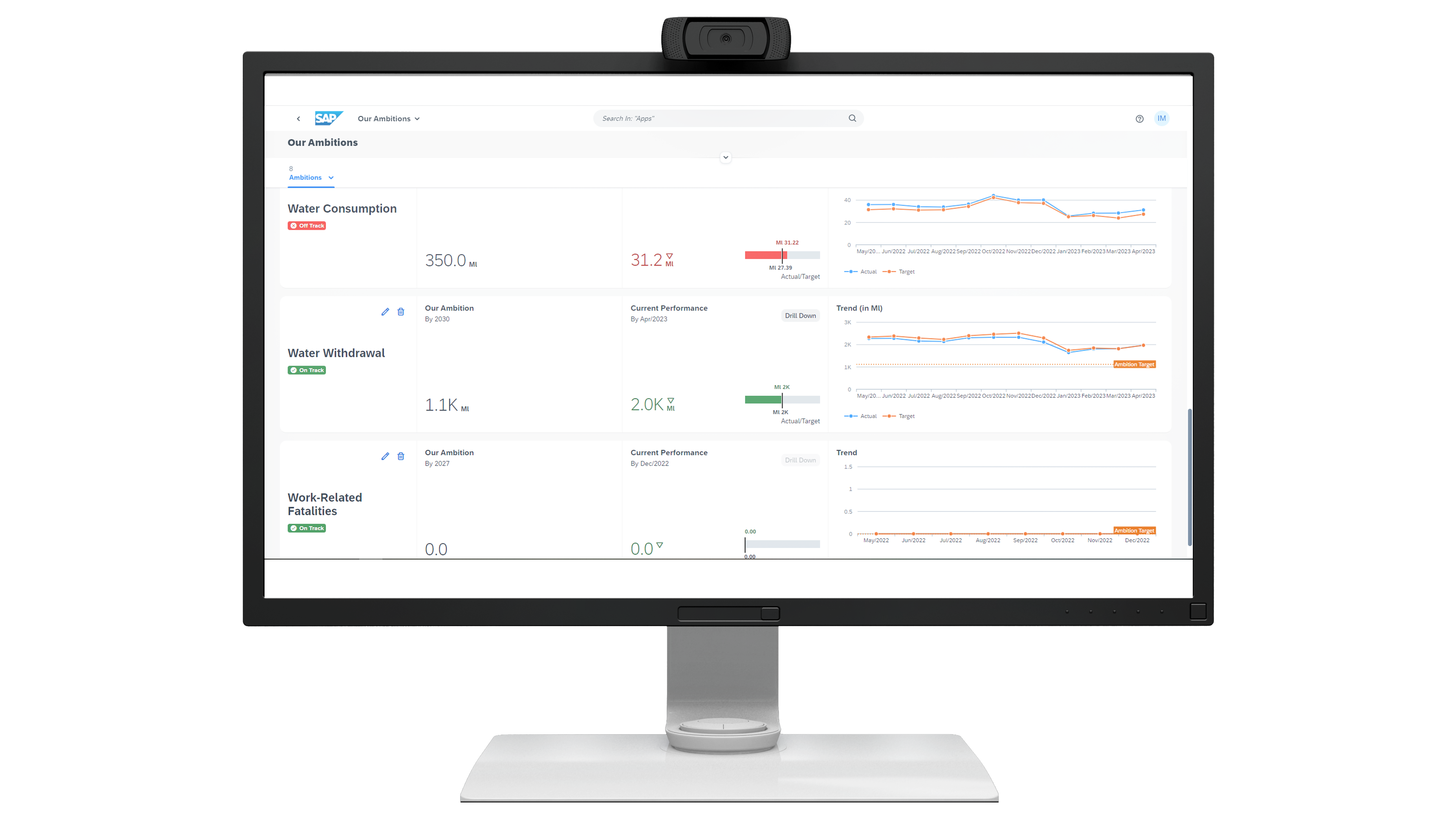 Act.
Gain insights to determine sustainability-related ambitions and goals
Use what-if scenarios to enable accurate data-driven decisions in planning
Act upon identified risks and opportunities to create short-term, mid-term, and long-term plans
Create ambition and set customized sector and company-specific targets 
Monitor performance and determine actions to improve
Comply with

mandatory regulations
and advance sustainability using the best practices
Global corporate sustainability reporting frameworks
Elevate the relevancy of reporting by using internationally relevant reporting frameworks (GRI, TCFD, CDP, SASB)
Empower reporting aligned with sector-specific recommendations (SBTi)
EU regulatory requirements
Ensure alignment with current regulatory requirements (CSRD, EU Taxonomy)

Create auditable reports aligned with the recommendation from the European Commission
Elevate

efficiency

with

ready

-to-use

predefined

content.
Assess EU Taxonomy at the company level to determine eligibility and alignment for environmentally sustainable activities and calculate Turnover, Capital expenditure (CapEx), and Operational expenditure (OpEx)

Report on the portfolio invested in activities aligned with the EU Taxonomy 
Energy Transition Management Towards Net-Zero
Determine emission reduction ambitions of transitioning to renewable energy and energy efficiency, including the analysis of energy transition projects from financial and environmental impact

Enable detailed calculation of GHG emissions in line with GHG Protocol for Scope 1, Scope 2, and Scope 3 and define near-term and long-term target setting aligned with SBTi Net-Zero Standard
Production Quality and Sustainability Management
Enable insight into the holistic analysis of carbon emissions, and resources consumption attributable to products, production orders, work centers, and production activities

Evaluate GHG emissions, electricity consumption, gas consumption, and water consumption to elevate the performance of sustainable manufacturing, supported by 

what-if

 simulations and analysis 
Value Chain Sustainability Management
Assess the company's sustainability in operations and across the value chain with reference to Corporate sustainability reporting frameworks

Enable analysis of GHG emissions in line with GHG Protocol and other environmentally-related KPIs during the product life cycle
Financing and Investment Sustainability Management
Determine portfolio financial assets towards sustainable investments 

Create a report on investments' economic, environmental, and social performance, strategies, and regulations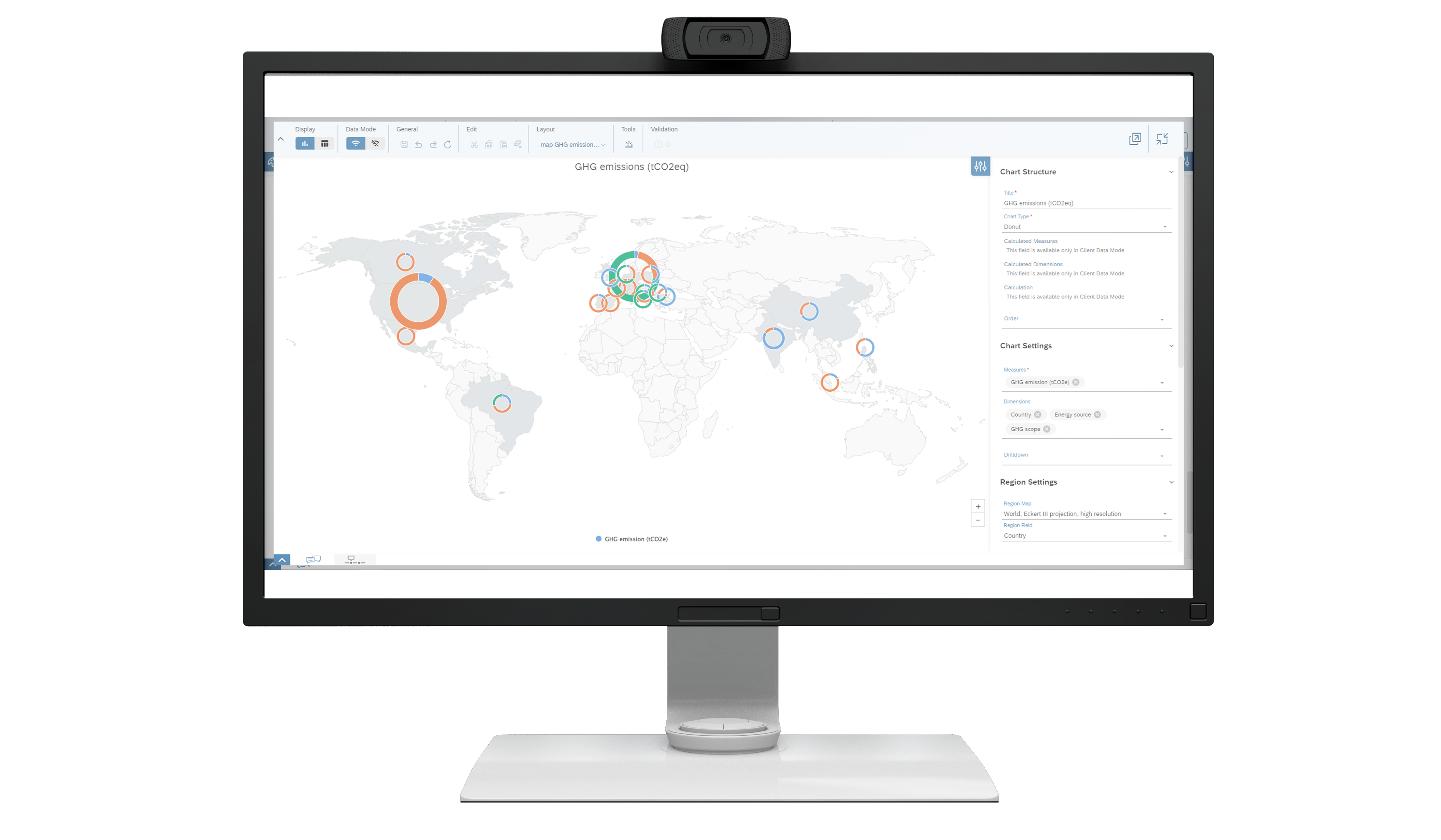 Do you have a question about SAP Sustainability Control Tower?
Do you need more information?
Get in touch and we'll work with you to help you understand all of your options and select the solutions that best meet your needs, so your business works the way you want it to.