Data is the new gold. Digitalization of information is underway, and there is no turning back. The near future of IoT devices together with 5G, Cloud, and other technologies will continue to create more and more data. In fact, as long as two years ago, it was estimated that 2.5 quintillion bytes of data were being created daily. Since we know those numbers have only grown since then, companies that want to stay competitive need a clear plan to use data to their advantage.
Finance departments, in particular, can leverage data to play an expanded role in strategic decision making by uncovering data-driven profitability insights, opportunities for growth, downside risks, how different levers impact performance, and where the business should go to achieve maximum performance.
It's tempting to think capturing more data alone would improve decision-making. In a famous promotional campaign, Pirelli said, "Power is nothing without control." As a parallel, I suggest data is nothing without the proper tools to process, analyze, report, and apply it.
First, to process huge volumes of raw data, you need a super-fast high-powered calculation engine. Something that can pull together financial and non-financial data, align and enrich, calculate and allocate, and create usable information that is auditable, traceable, and transparent.
Once you move from raw data to information, you need to find the story and what you can do to change business outcomes. You want to see the information (and show it to your boss) in pretty, nice charts and graphs with the click of a button. Visualize, forecast, and "what-if" the heck out of it to make real-time decisions today, not at the end of the quarter.
To tackle these data challenges, SAP has two applications that work together seamlessly to provide these capabilities in a single solution — SAP Profitability & Performance Management is the high-powered calculation engine, and SAP Analytics Cloud is the state of the art analytics platform.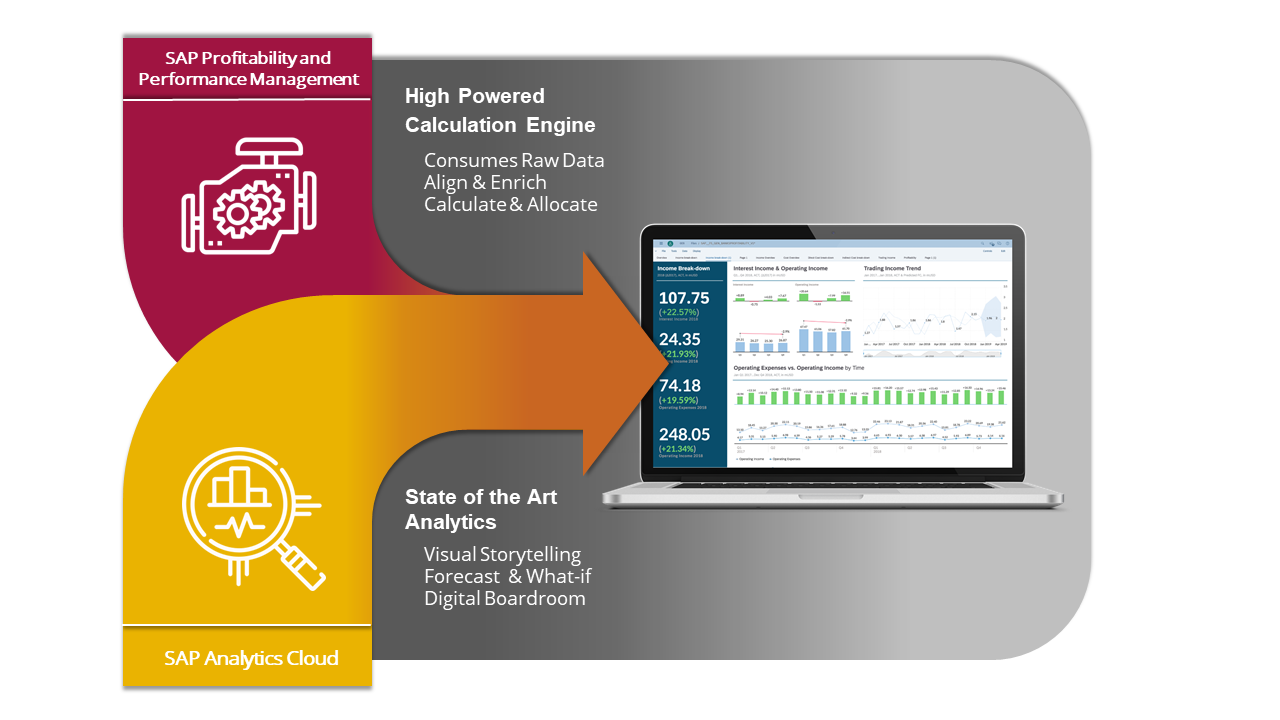 When you combine finance, operational, and market data, you can pool and crunch all relevant information and discover insights in real-time as business happens. And since businesses, market conditions, and regulatory requirements are constantly changing, you can quickly adjust to accommodate the change.
To find out more about SAP Profitability and Performance Management, click here or contact me below.