Managing Change
Change is rapid and inevitable. In the technology world, it's even faster and more inevitable because technology must continue to improve the way the world does business.
For insurance companies, change in the form of IFRS17 reporting requirements is putting even more pressure as we get closer to the effective date. Companies that have implemented SAP S/4HANA Financial Products Subledger (FPSL) are in the best position to take advantage of the IFRS17 changes and to establish the best foundation for whatever regulatory compliance lies ahead.
With the approaching deadlines, there is an urgency to establish full compliance with IFRS17 requirements by improving and developing new system functionalities which are being shipped to the companies as the new product release. While they provide a great benefit, it is important to ensure that those latest developments don't disrupt the planned go-live dates and readiness for the transition.
To support companies in managing new functionalities and switch to the new product release in their environments, we have developed Delta Training ― a straightforward look at what has changed, how to activate the changes, and what system behaviors to expect.
What Is It?
Delta Training comprises a number of different elements pertinent to the new functionalities for the 2107 release:
Thorough documentation to be used for the design discussions on your project.
Video recordings from our experts that walk you through real-life use cases to explain in detail calculations and system behavior.
Step-by-step explanations of the configuration steps required to activate the new functionalities.
As a result, Delta Training saves you time, money, and headaches. Here are the detailed topics we cover.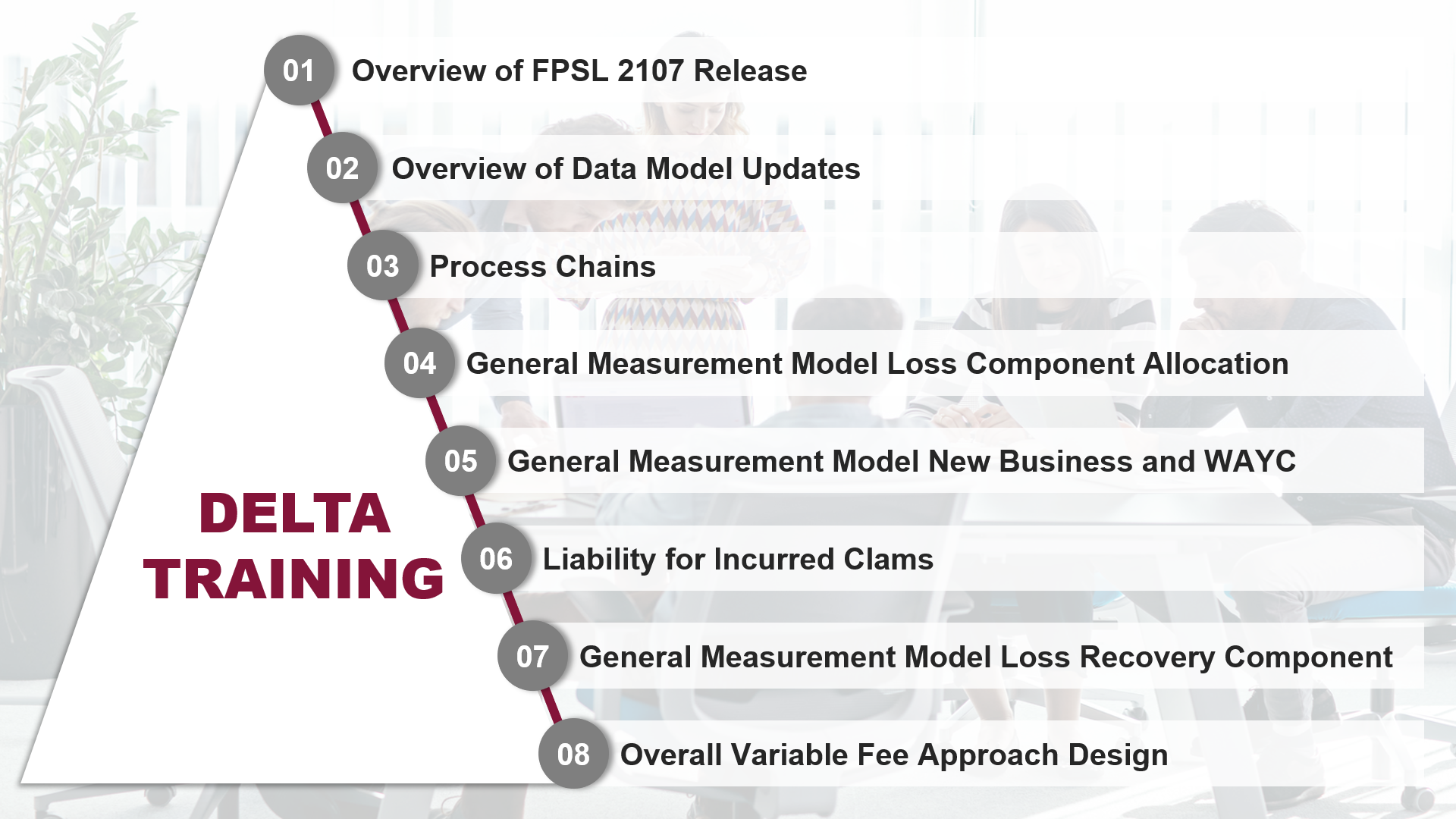 Knowledge Transfer
We have ready-to-use materials for project workshops that reduce pre-project preparation time and effort. Then via video recordings, our people also show your people everything to do at every step, including the tips and tricks we've acquired in our experience and the latest FPSL functionality with real business use cases.
You can then design your new release implementation to fulfill your functional requirements with a step-by-step guide for the new system configuration. We help you minimize the time effort that would otherwise be spent analyzing system behavior and avoid unexpected mismatches in the results during implementation.
Our team is ready to help you tackle the 2107 Release. For more information on all our enablement training, click here.