msg.PM User Forum 2020
November 26, 2020 9:00 CET

We would like to invite you for this year's edition of the msg.PM User Forum!
This year due to the global pandemic situation, the event will be organized online.
As you have come to know this event, we would like to provide a platform for the exchange of news, current product developments as well as sharing experiences from your end around msg.PM, msg.PMQ and PAW.
The event will begin at 9:00 AM CET.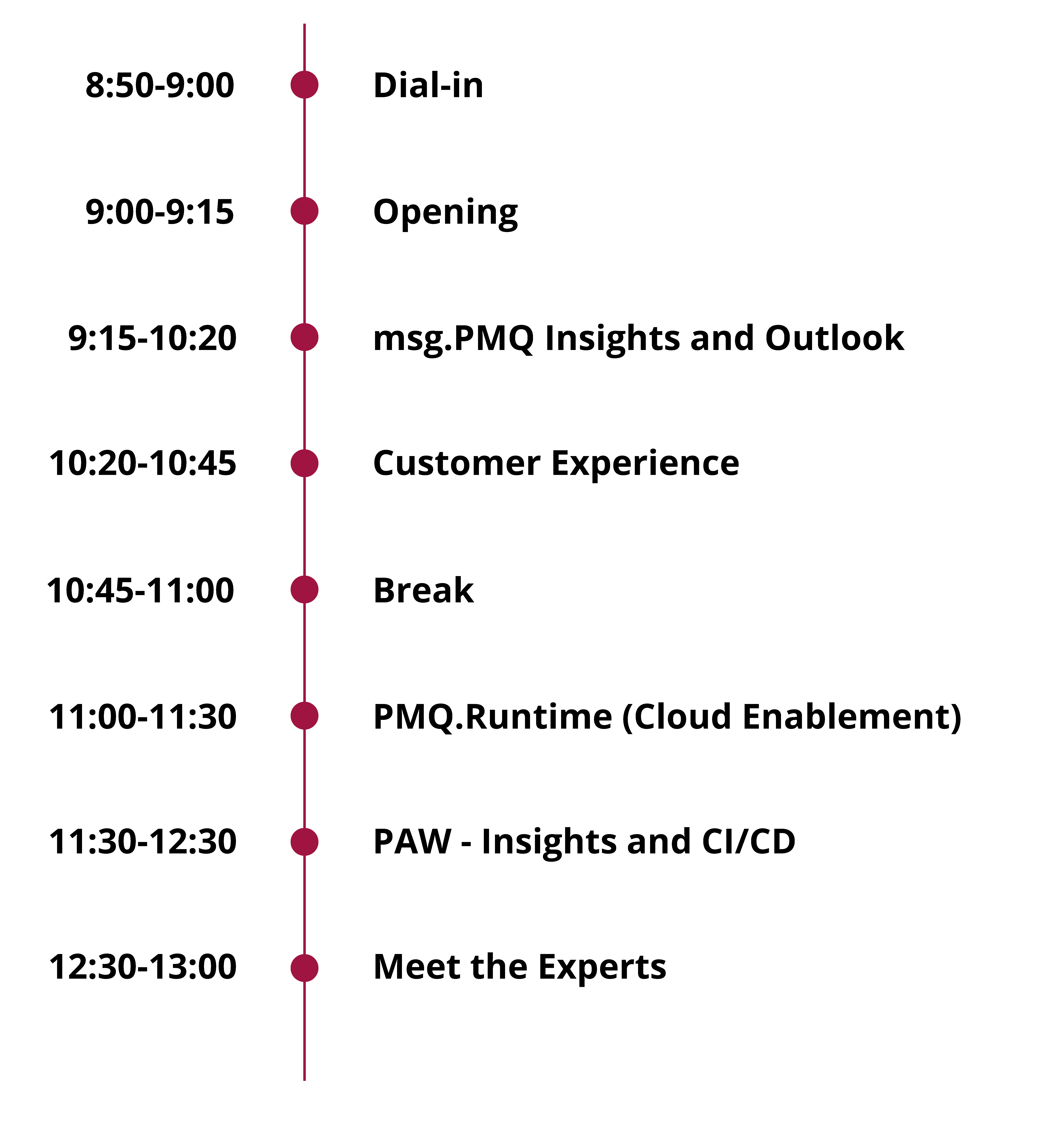 Our User Forum is enriched by user participation. In case you would like to suggest topics that you want to hear more about, or even present yourself, then please contact us.
The User Forum concludes at 1:00 PM CET.
Please, respond before November 20, 2020, using the Registration button.
There is no attendance fee for the User Forum.