Who We Are & What We Do
We are a consulting, implementation, and managed services provider that helps companies improve their operational efficiency and decision-making capabilities utilizing SAP technology. With our passion, our people, and our genuine desire to achieve operational improvements, we want to see our customers accomplish their performance objectives.
As an SAP solution development partner for over 30 years, we bring expert knowledge to every one of our engagements in accounting, finance, regulatory reporting, performance management, and customer experience.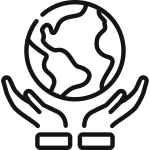 Services
We are committed to intelligent IT and industry solutions — from consulting and development to implementation. Our services help companies maximize the opportunities of digitalization to improve operational efficiency and decision-making capabilities.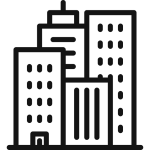 Industries
We offer industry-specific expertise with strategies to transform data into real-time business intelligence. While the heart of our expertise is in the financial services sector, our profitability and performance management solutions are utilized in a wide range of industries.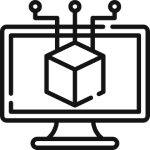 Solutions
We believe SAP® provides the best enterprise software to help companies transform data into actionable insights. We develop software applications, provide implementation services, and define strategies to produce greater efficiencies and better business outcomes.
SAP Pinnacle Award Winner 2019
2019, The SAP® Pinnacle Award was given to 30 recipients from 18,000+ partners for their commitment to understand customers' needs, deliver value and offer solutions that reduce complexity. We are honored to have received the Industry Innovation Award for delivering industry solutions that complement the SAP portfolio and fulfill customers' needs, such as SAP Profitability and Performance Management and SAP S/4HANA for financial products subledger.
The SAP Pinnacle Awards recognize the accomplishments of leading SAP partners to help customers run better. To learn more about the 2019 SAP Pinnacle Awards, visit sap.com/Pinnacle.