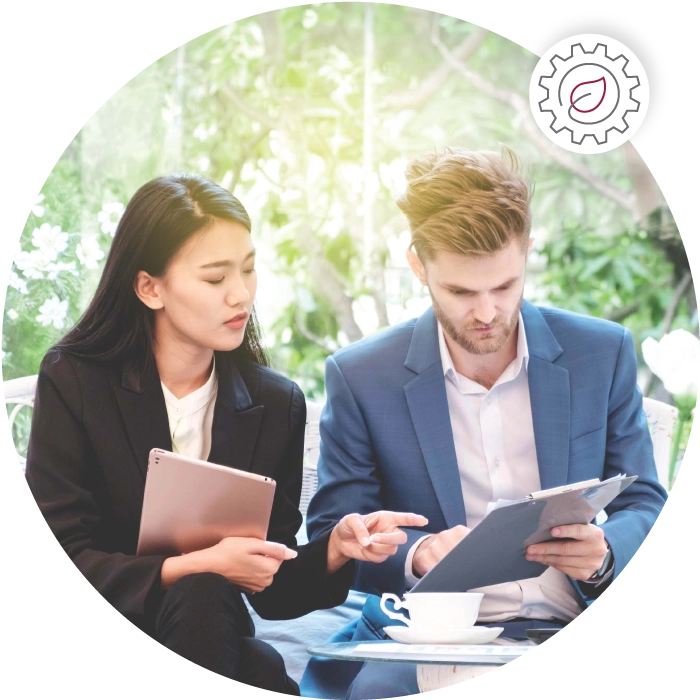 Sustainability Advisory Services

Explore. Implement. Report.
Experience
Shapes Our Services
Sustainability Advisory ServicesExplore. Implement. Report.
Transform your business with the right sustainability advice to unlock insights across reporting requirements, compliance, and regulatory disclosures.
Explore.
Define Your Sustainability Objectives
Ready to unravel the sustainability topic? Our multi-disciplinary team of experts can help you navigate regulations, define data requirements, and implement efficient reporting to manage your sustainability objectives.
Our Approach
Strong Emphasis on Collaboration
Focus on Tangible Value
Prioritize Clear Communication & Timely Delivery
Flexible & Adaptable to Your Needs
Continual Investment in Knowledge & Training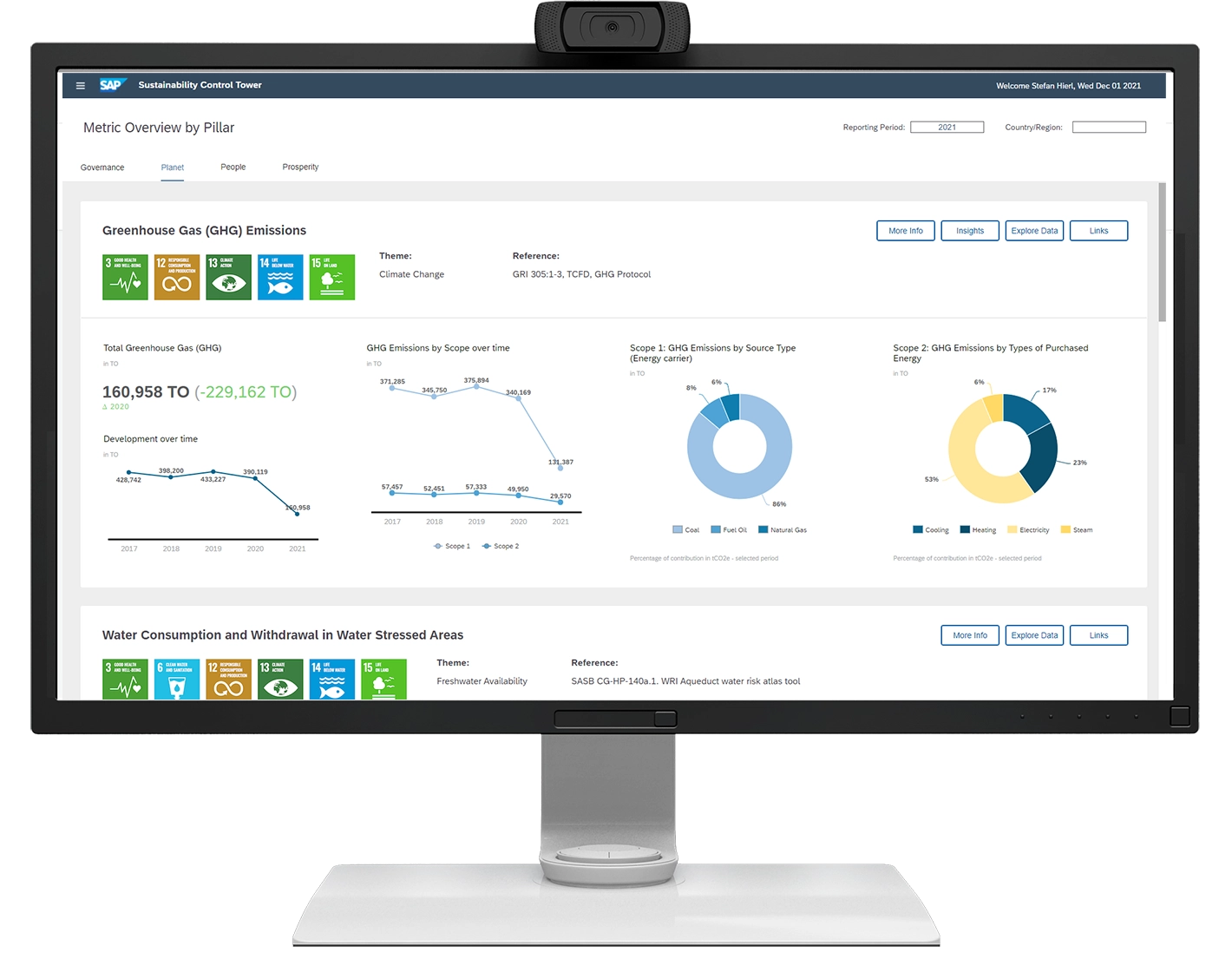 Implement.
We Make It Simple
Our Advisory Implementation Methodology is designed to support you every step of the way. Drawing on expert industry experience and a defined implementation process that will get you from raw data to auditable reports in three months.
Report.
Data to Decisions
Our consulting and technical services help you navigate complex reporting regulations to efficiently manage data requirements and meet all your objectives. Turn your data into meaningful metrics to make impactful decisions.
Investigate, prepare for, and apply recognized sustainability frameworks (GRI, TCFD, CDP, PCAF, etc.), tailoring them to your unique business needs.
Automate ESG Reporting to align with governmental regulations such as CSRD & ESRS standards. Enhance transparency and stakeholder engagement.
Foster sustainability by conducting supplier assessments and partnering with conscious suppliers, ensuring ethical sourcing, and reducing carbon footprint.
Ensure transparency by identifying eligible activities and calculating KPI alignment, to provide clarity for investors.
Craft a carbon-neutral roadmap by analyzing emissions sources and implementing clean alternatives.
Quantify emissions across all three scopes by integrating emission data sources, and applying industry-standard emission factors (GHG Protocol).
Experts
for Sustainability
We are a knowledgeable partner for all sustainability reporting. With strategic consulting, established standard software, and best-practice implementation structure, we help you understand what is required to quickly source the data that enables efficient reporting.
Consulting
Expert advice to align & achieve your sustainability goals across strategic, tactical, & operational levels.
Data Collection
Implement efficient data collection systems and processes to ensure data accuracy.
KPI Calculations
Identify and calculate performance indicators critical to your sustainability objectives.
Reporting
Create reports using predefined templates and enable data traceability for audit purposes.
Data Integration
Implement advanced systems for real-time data integration, to enhance accuracy and save time.
Sustainability Training
Rely on our experienced sustainability consultants to provide functional and implementation training to your teams.
How can we help?
Contact us today
Map your best route to digitized sustainability management operations. We'll help you understand the options and prioritize the steps that will give you the greatest returns in the least amount of time.