Digital Customer Engagement for the Banking Industry
The SAP Commerce Cloud, Financial Services Accelerator is an extension for SAP Commerce Cloud which is made for banks that are looking to develop a more streamlined, seamless, and personalized customer experience while meeting the unique needs of their industry. It comes with configurable processes, reference integrations and sample products for the banking industry.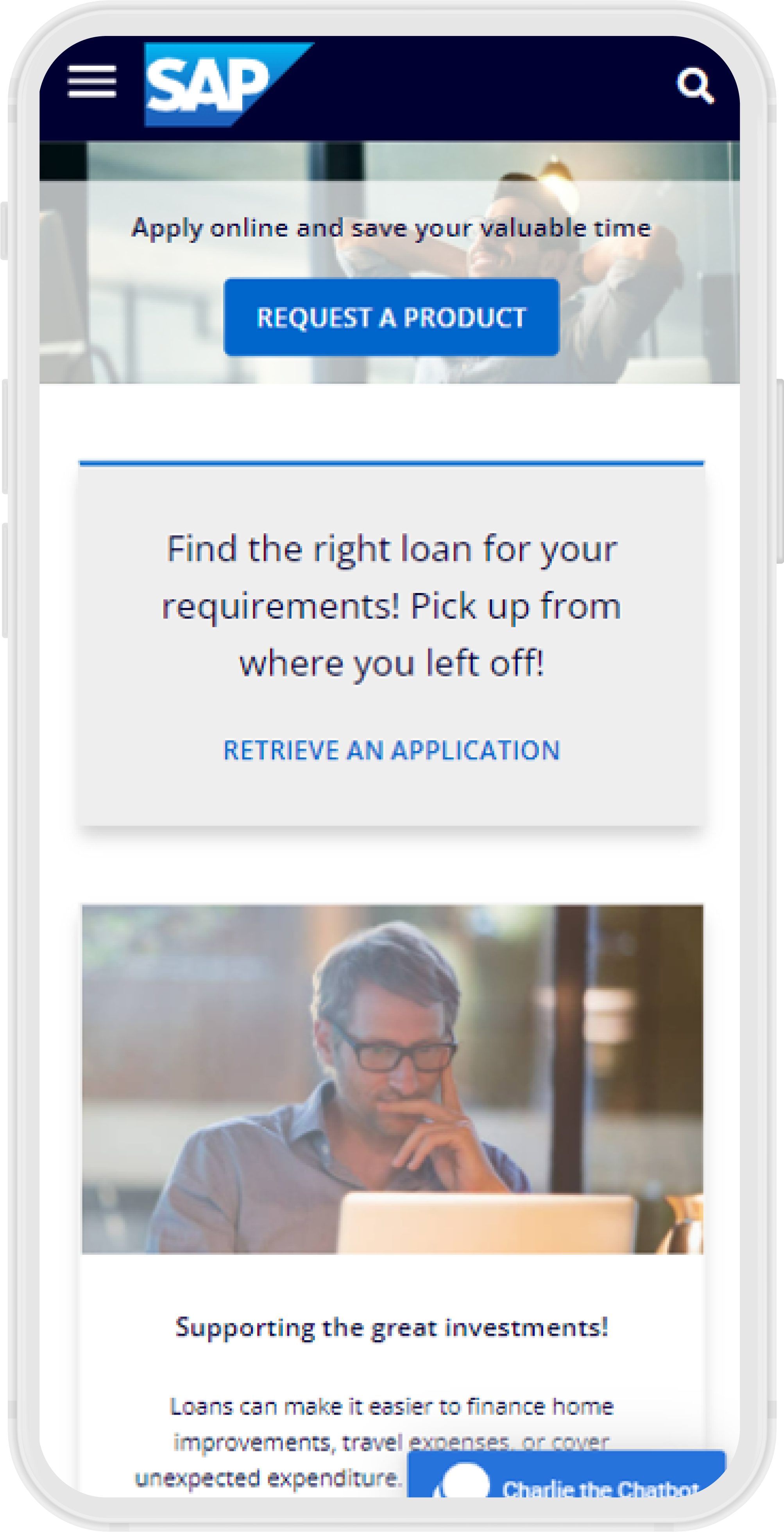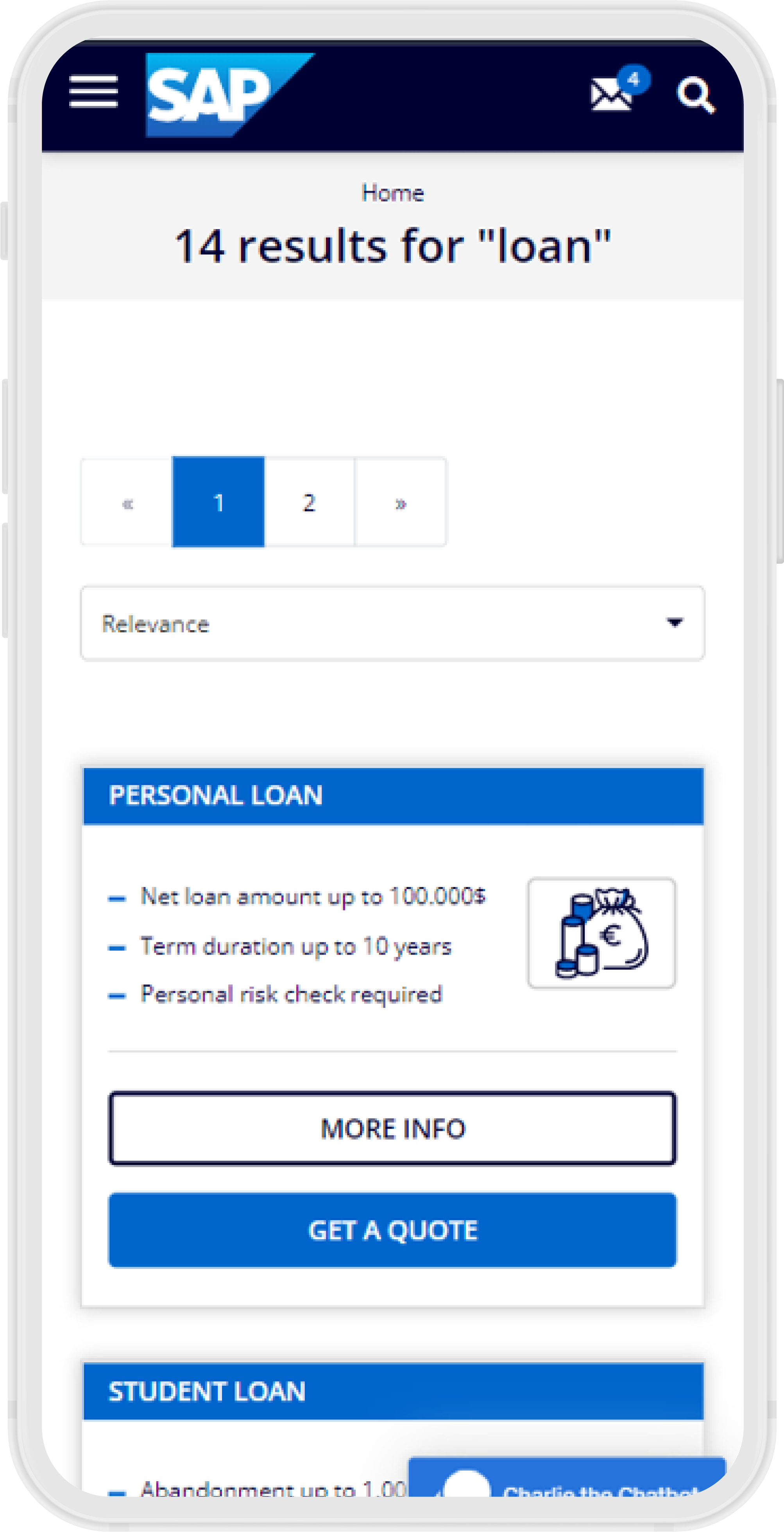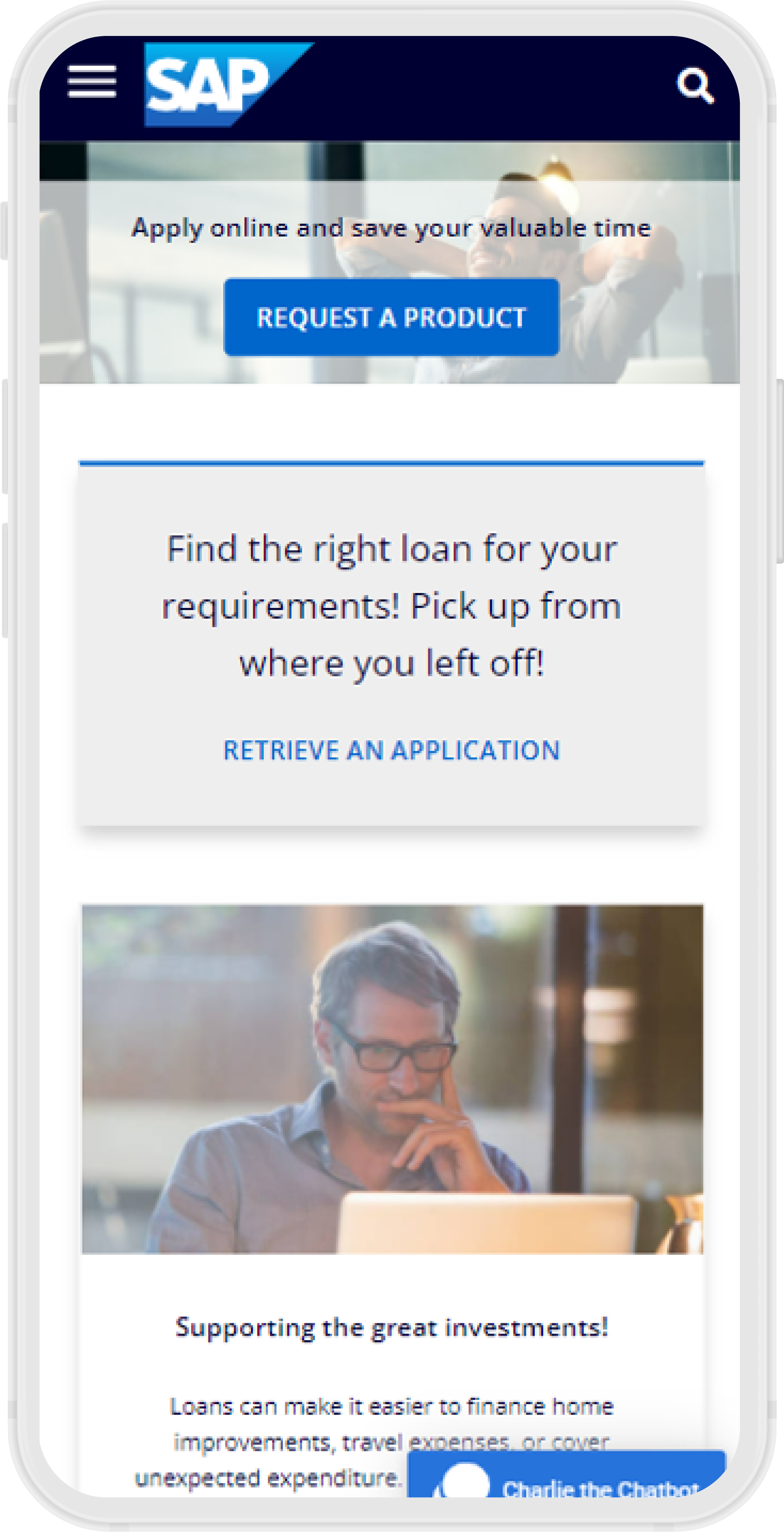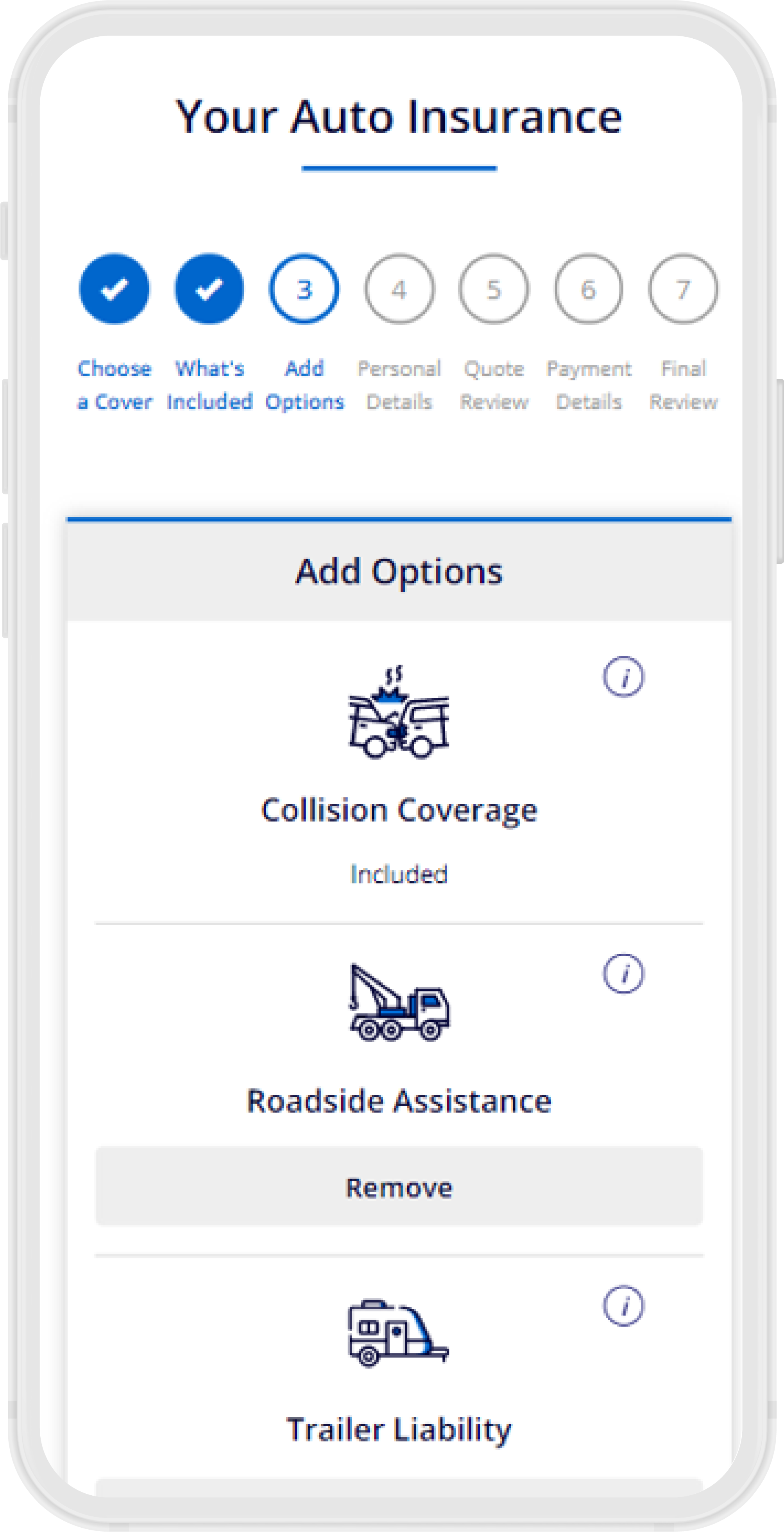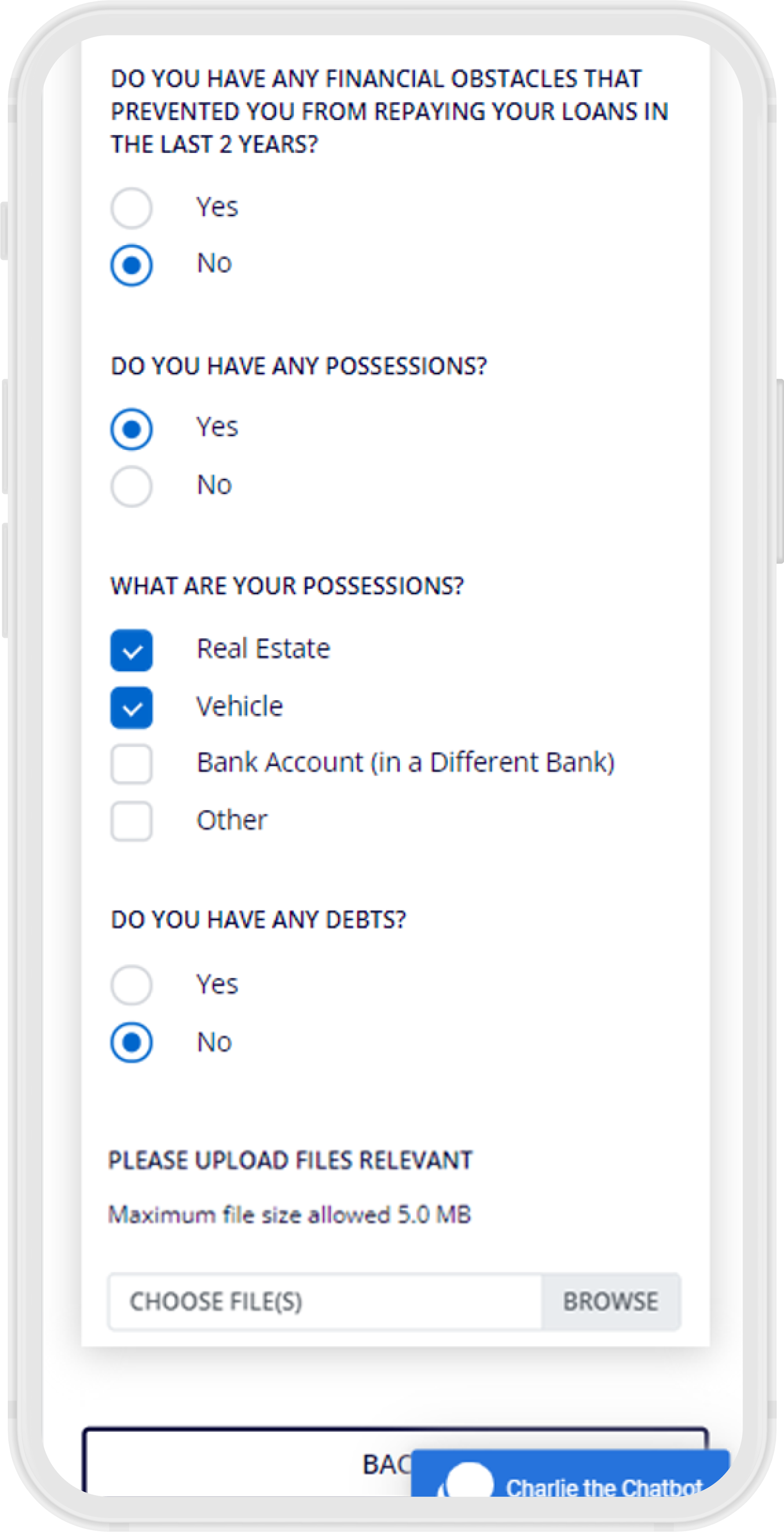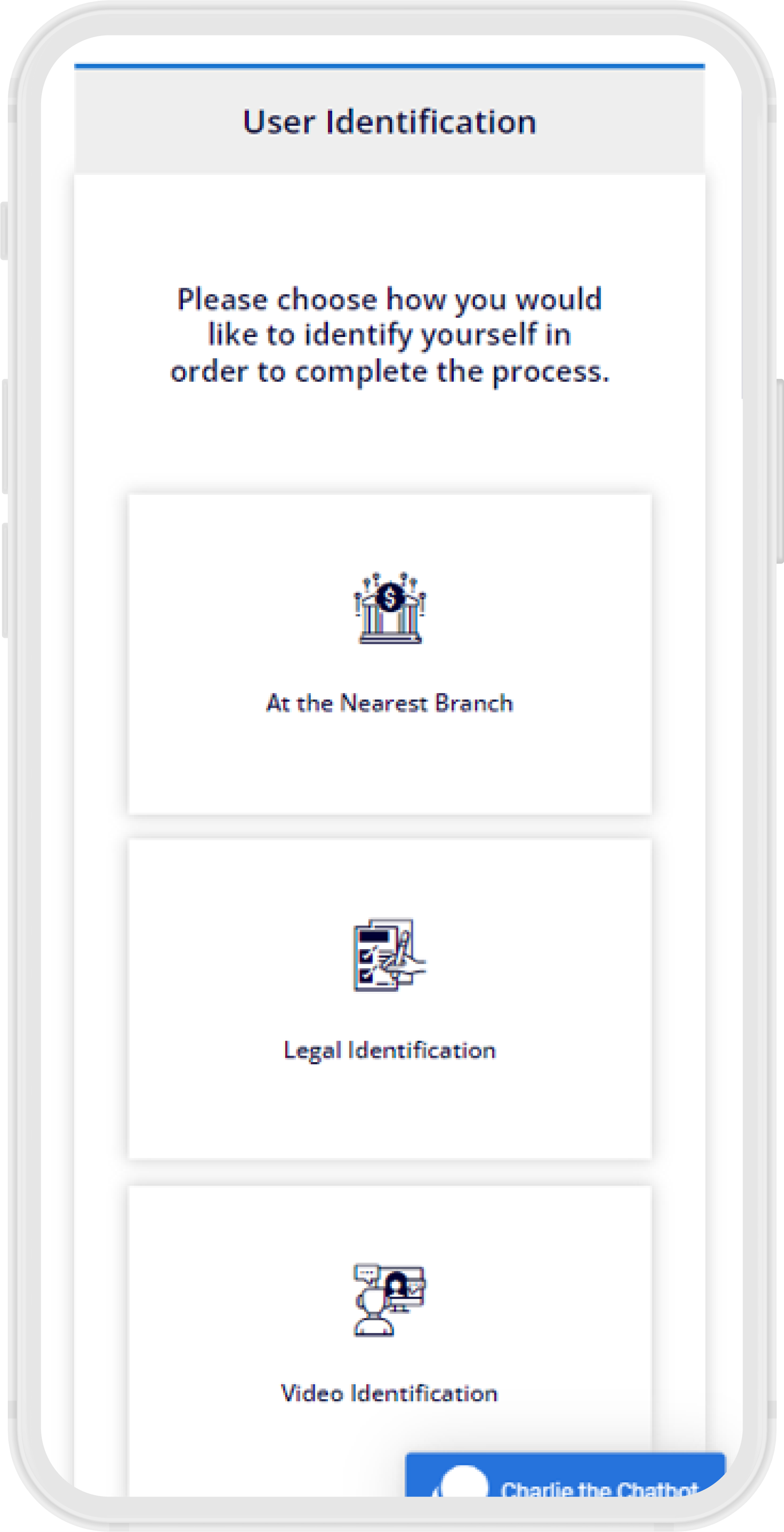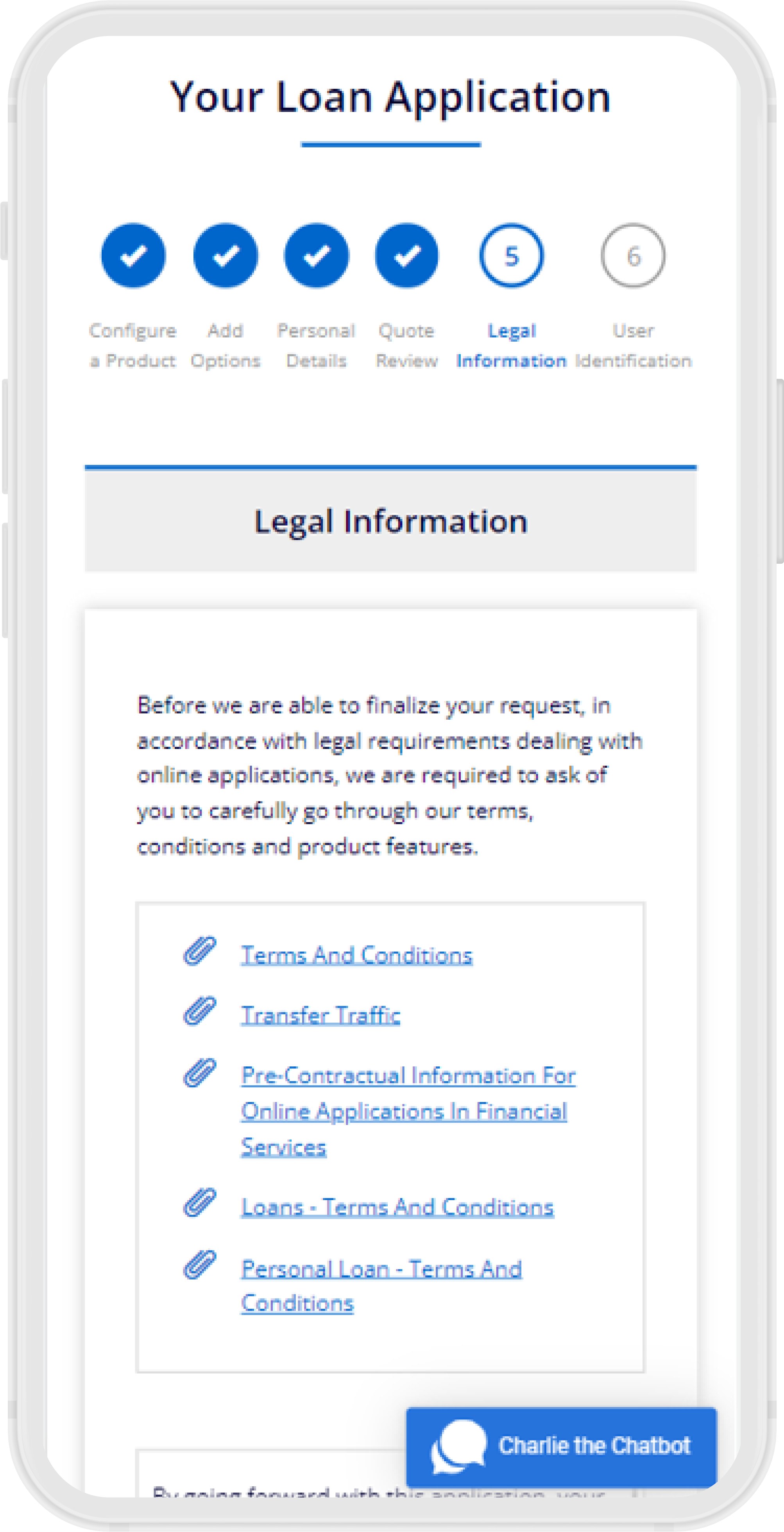 Key Capabilities and Value Drivers
Improved Experience
Omni-channel digital platform featuring self-service customer portal and video connection with process guiding framework.
Accelerate Digitization
Open FS integration to back-office for validation, product, pricing and information exchange and approval or embeddable into e-Banking.
Broaden Service Offerings
Product discovery, product configuration, product origination, product bundling and product deployment.
Increase Productivity
FSI process and product templates including onboarding and origination.
Reach more Customers
Enabling various business models and product deployments imbedded in various 3rd party processes and systems.
Get immediately started to serve your customers with seamless Customer Experience accelerated by the SAP Commerce Cloud, Financial Services Accelerator with predefined processes for the Financial Services Industry.
Digital Loan Process (B2B2C)
In this process, we enable banks to extend support to SMEs with access to financing solutions (customer credit) powered by innovative technologies. We build a win-win situation for the bank, the high-price items merchant, and the end customer using the embedded Finance Merchant Distributed Digital Loan engagement platform.
Want to feel an End-to-End Customer Journey?
Be more than a Bank- build a high-value ecosystem around your customers to differentiate yourself from the competition. Our Customer Experience platform can help you to shape a personalized ecosystem with 3rd party providers. Open a bank account at a 100% digital bank where you don't pay any fees - instead, you for example support renewable energy projects, childcare homes, or river cleaning projects. Make a difference and choose our engagement platform to support your future customers experience.
Journey example for your customer - Donna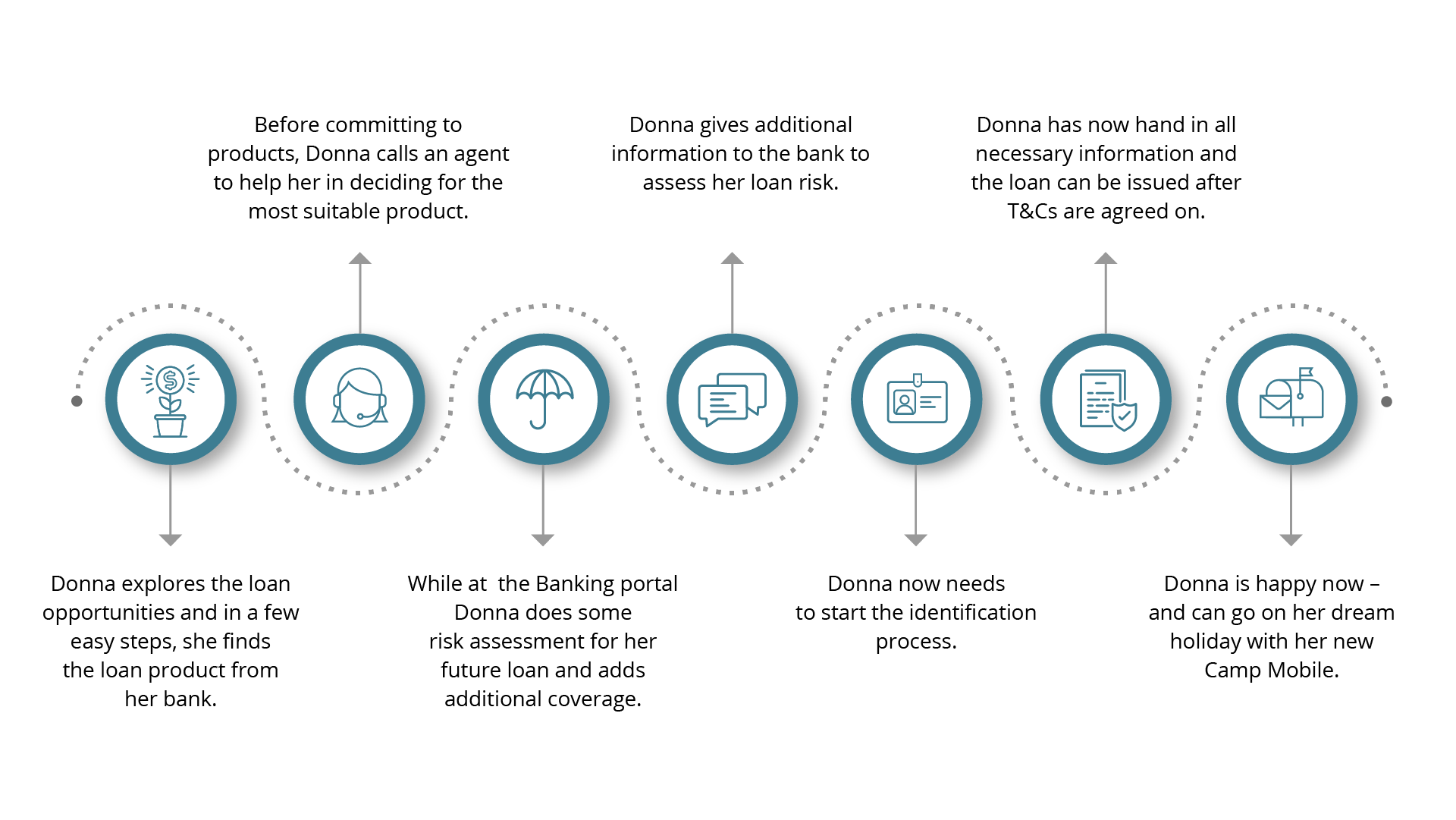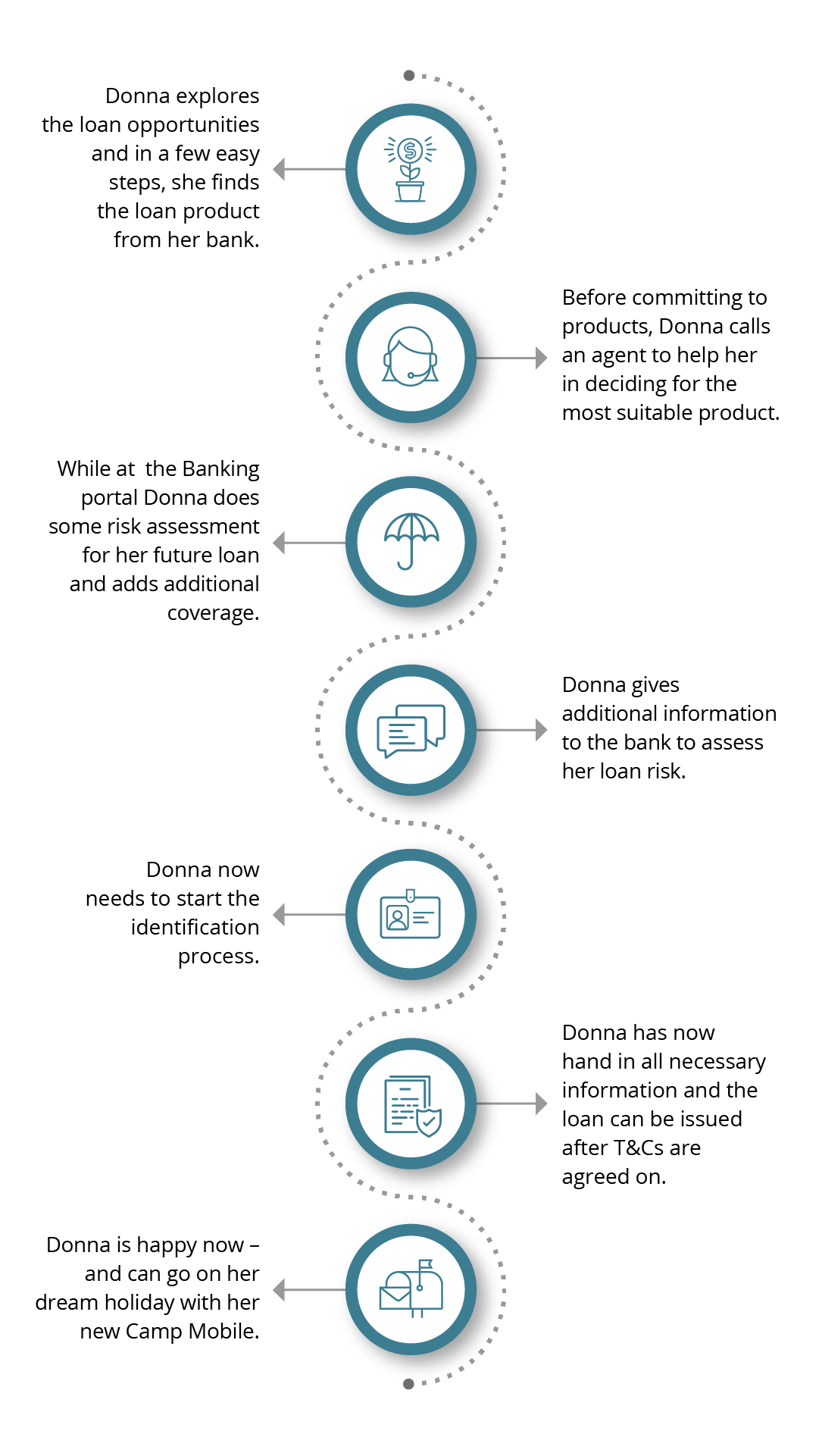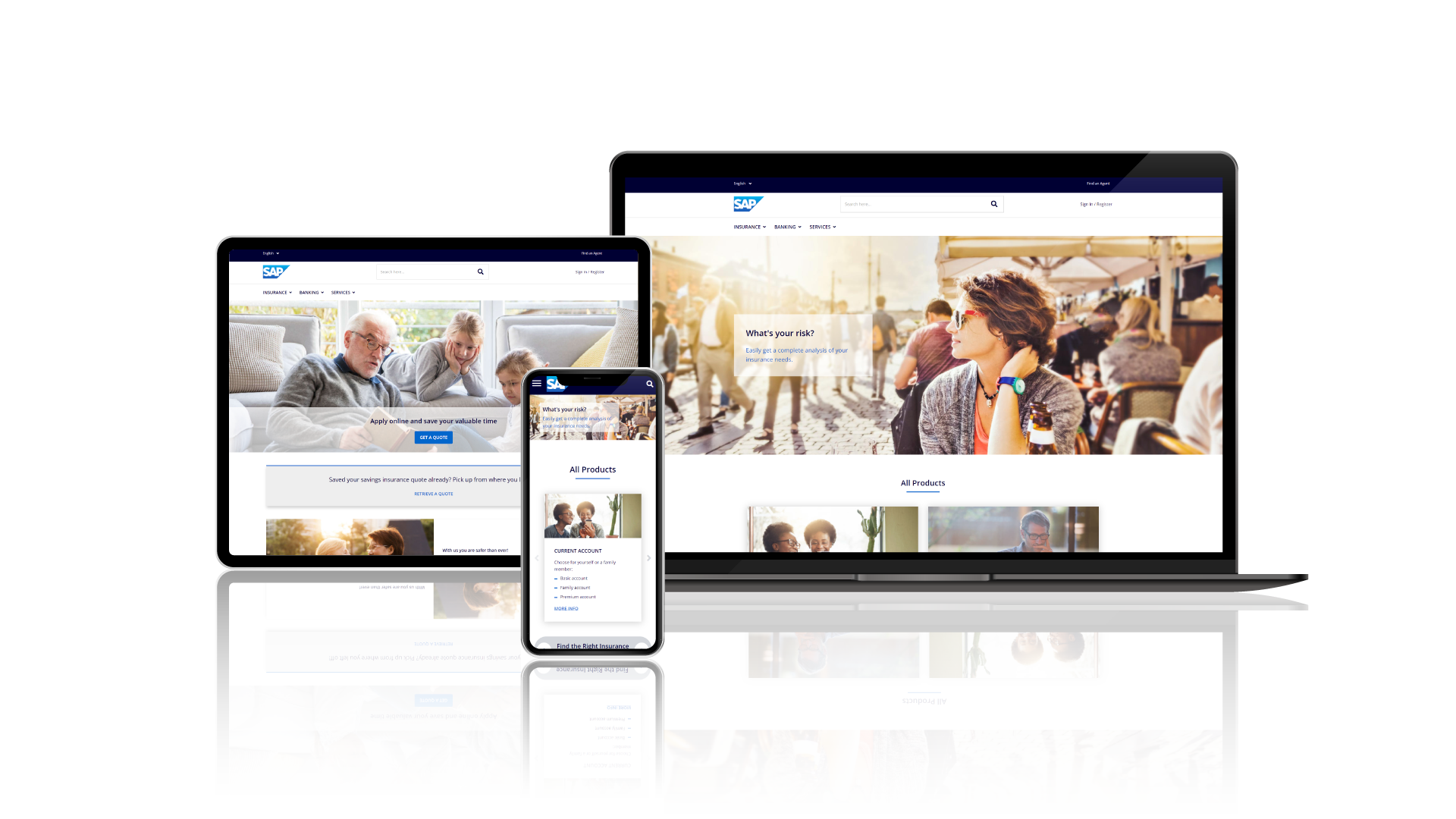 Want to experience more of FSA?
Turn anonymous into a known, happy & loyal customer using SAP Commerce Cloud, Financial Services Accelerator. Empower them to find and discover the right product. Guide them through an intuitive quotation process and allow them to seamlessly turn their quote into a policy. Enable your customers to manage their personal data, policies, claims, payments, and communication anytime and anywhere.​
We'll work with you to help you understand all your options; to help you select the option that best suits your needs, your budget, your schedule, and your preferences; and to help you make the right decisions about the right tools to get your business running the way you want it to run.
Contact us today to learn more about all the ways we can help you do more business, more efficiently.