We are pleased to offer insurers and banks a state-of-the-art frontend for SAP Commerce Cloud, Financial Services Accelerator (FSA) by supporting the open-source project "Spartacus".
(Regensdorf, Switzerland) February 18, 2021 — msg global solutions is pleased to announce a major milestone for SAP Commerce, Financial Services Accelerator. msg global digital, the SAP Customer Experience focused company of msg global solutions, has partnered with SAP to publish the first open-source version of the accelerator frontend based on the project "Spartacus." Project Spartacus offers a lean, Angular-based JavaScript storefront for SAP Commerce Cloud that communicates exclusively through the SAP Commerce REST API. This supports customer demand for a modern customer experience architecture and a seamless integration into an existing system landscape.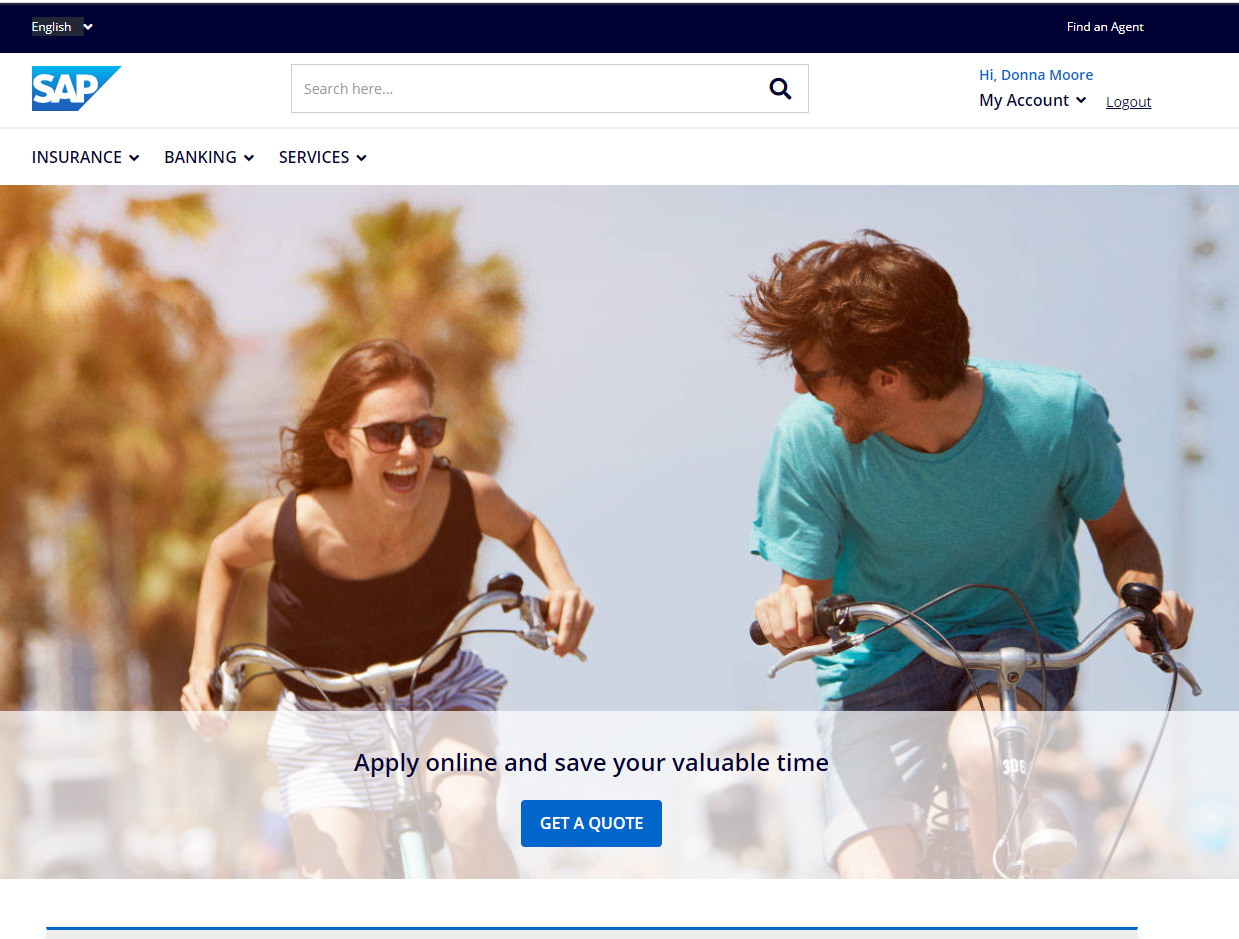 With the newly offered Financial Services Accelerator (FSA) Frontend for project "Spartacus" insurers and banks benefit from more frequent releases, simpler upgrades and faster development.
Get in direct contact with our developers via our slack channel. We are happy to receive feedback and contributions.
Stay up-to-date with our latest developments by checking Financial Services Accelerator documentation.
About msg global solutions
msg global solutions is a systems integrator, software development partner, and managed services provider focused on SAP solutions for accounting, finance, regulatory reporting, performance management, and customer experience. Operating from offices across the globe and growing, our expert teams help clients achieve operational efficiency and improve decision-making capabilities. While the heart of our expertise is in the financial services sector, our solutions are utilized in a wide range of industries. We're part of msg, an independent, international group of companies with more than 8,000 employees around the world. These companies offer a broad spectrum of creative, strategic consulting and intelligent, sustainable services and value-added IT solutions. To learn more about msg global solutions, visit: www.msg-global.com.
About msg global digital
msg global digital - your implementation and consulting partner focused on SAP® Customer Experience solutions. We help companies compete in the digital landscape, improve process efficiency, and enhance the customer experience across all channels. With extensive experience in SAP® Customer Experience solutions, msg global digital is an exclusive development partner for SAP® Commerce Cloud, Financial Services Accelerator, and is fully dedicated to the digitalization of financial service companies together with SAP® and the industry-specific customer experience solution extension. As part of msg global solutions, msg global digital is backed by 40 years of industry-relevant experience and operates in more than 20 countries. For more information, visit: www.msg-global.com/digital