Modernizing
Policy Management
The upgradeable standard software msg.Life Factory is a policy administration system that features cutting-edge actuarial and financial models with flexible processes.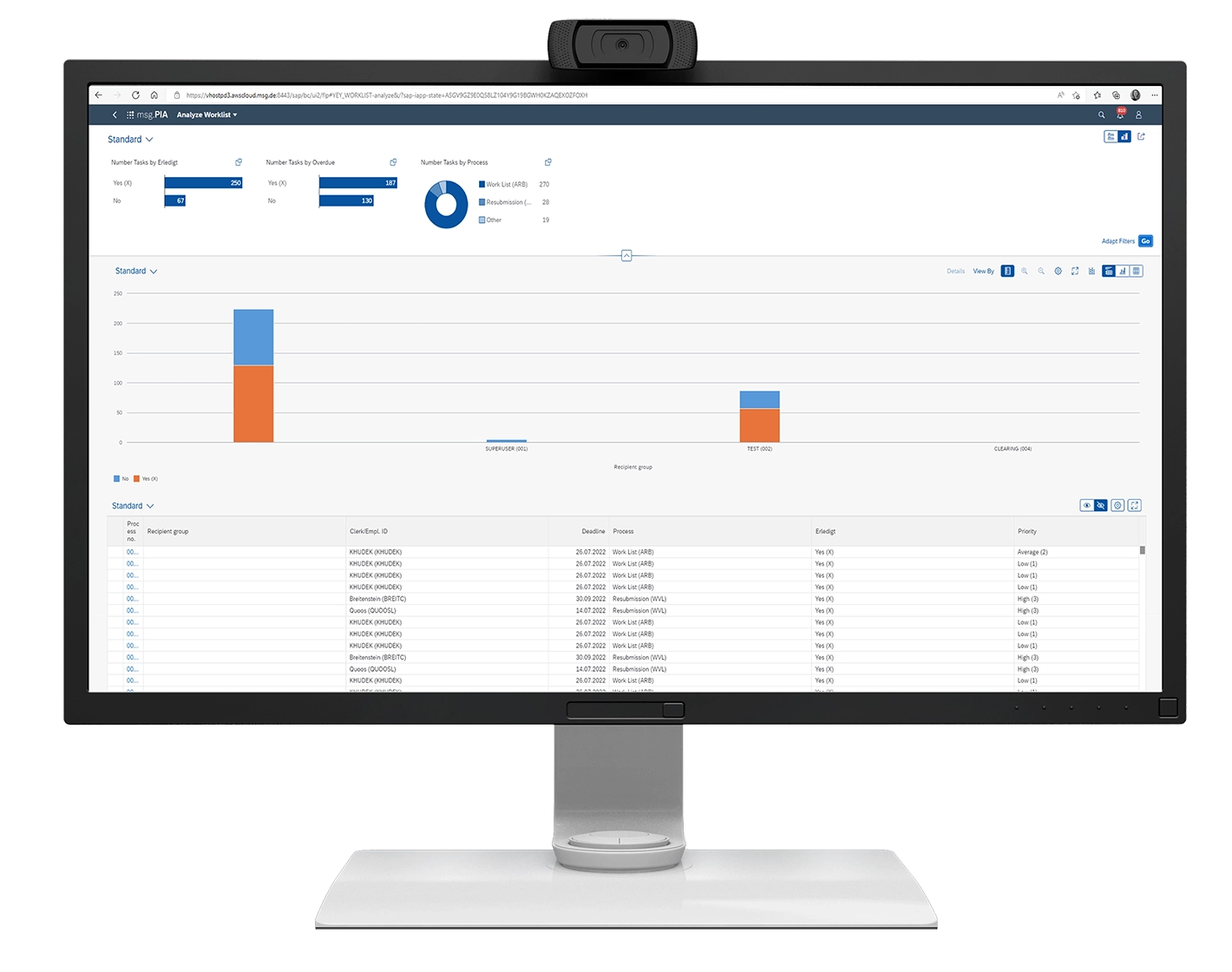 Future-proof
Sales Platform
msg.Life Factory enables innovative products to be introduced quickly and all business processes to be carried out with great efficiency for individual and group business.
msg.Life Factory
What does it Look Like?
msg.Life Factory provides a modern, service-oriented system architecture based on cloud technology supporting various business models, from back-office processing to a portal-based B2C approach.
Short time to market for innovative product ideas.
CCC architecture (core, country, customer) for customization in line with standards.
Available as a cloud or SaaS solution. Meets all legal requirements as well as on-premise and cloud security requirements.
Standardized, AI-supported policy migration process.
Covers all business processes and product models with sample content for all popular product families.
High degrees of automation and prefabrication for efficient contract administration.
Life Insurance Operations
Preconfigured I-Suite Life expansion for complete insurance operations in the life segment.
Continuous delivery makes responding quickly to market trends or legal requirements possible.
SAP Tailored
To Your Needs
While transformation can be overwhelming, a step-by-step approach can get you on the right track. The key to success is identifying the best solutions and advisors to develop your end-to-end strategy. SAP technology is the best place to start.
Packaged Content Solutions
Proven Best Practice Solutions for E2E Implementations
Consulting Expertise
Technical & Functional Project Consulting Support and AMS
Program Accelerators
Solutions Developed to Accelerate Different Project Phases
Enablement Programs
Tailored Training Programs for Project Teams & End Users
Technical System Services
Landscape Setup System Installation & BASIS Support
Choose
Your Journey
Legacy to modernization is a step-by-step approach instead of a big-bang end-to-end migration. Looking for quick wins that create real value separates you from ongoing legacy conversion. A truly integrated platform allows for rapid innovation in the places with the most impact giving you the freedom to map the best approach to transformation.
Our Transformation Approach
Step-by-step Migration

Quick Win Projects

Integrated Systems

Rapid Incubation

Innovate Now Not Later
Facts & Figures
msg.Life Factory
Operating from offices across the globe, our expert teams help clients achieve operational efficiency and improve decision-making capabilities.
How can we help?
Contact us today
Map your best route to digitized operations. We'll help you understand the options and prioritize the steps that will give you the greatest returns in the least amount of time.
Simplify.
Other Key Insurance Solutions
Transforming your tried-and-true operations can be daunting. With our years of experience in insurance operations, we understand your business. That's why we're here to help you select the solution that best suits your needs, budget, schedule, and preferences.
SAP for Insurancefor Mid to Large Insurers
Implement the best business processes, optimize reinsurance processes, and gain sophisticated functionality for regulatory reporting.
msg.PIAfor Small Insurers
The Primary Insurance Application is a configurable solution to manage the complete insurance policy lifecycle on your existing S/4HANA platform.