Achieve your sustainability objectives
Are you ready to address sustainability needs and ensure that your company complies with upcoming regulations? We are ready to support you on your journey to achieve sustainability objectives. Add real value to your organization's general performance taking the right decisions when it comes to sustainability topics. A symmetric and balanced relation between economic, social, environmental needs to be achieved by corporations.
Manage your reporting, compliance and disclosure needs in one recognized international prestigeous solution, that will be implemented within your company's framework, by addressing all ESG factors.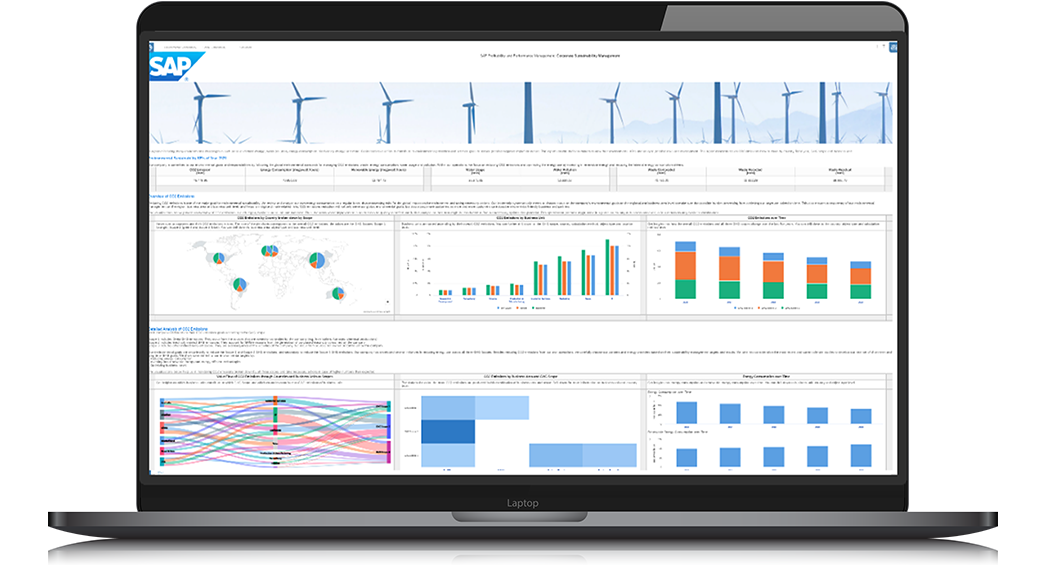 Fuel, energy, water, waste, carbon footprint, consumption.
Equality, impact on society, diversity, inclusion, and labor performance, human rights
Compliance, bribery, transparency, stakeholder's relations.
ESG Management and Reporting
Built-in flexible data model
Built-in flexible data model that allows modification and adaptation to ever developing standards and implementations of corporate specific KPI's
Identify and address risk-spots
Regulatory ESG Disclosure
Assess EU Taxonomy at a company level to establish whether an activity can be considered environmentally sustainable.
Product Carbon footprint
Evaluate scopes and emissions
Evaluate GHG Scopes 1, 2, 3 and applicable non GHG-emissions and impacts.
Built-in Simulation capabilities
Benefits: Let Us Help You Move Forward
Challenges
Scale, Variety and Complexity of Data Sources

Complex Organizational Structures with Different Stakeholders

Traceability and Audibility of Process

Complicated Analysis of the Impact of Sustainability Initiatives

Everchanging Regulations
Benefits
End-to-End Data Processing Automation

Suitable for Both Centralized or Decentralized Implementations

Full Traceability and Audibility from Record to Report

Simulation and What-If Analysis of the Impact of Sustainability Initiatives

Flexibility to Adapt to the Regulatory Changes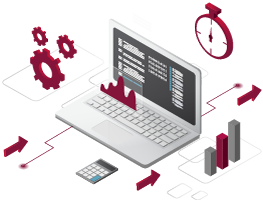 Your Fast Track to Better Performance.
Achieve your sustainability targets with fast, actionable insights into data. Transition from manual activities into automated processes, while maintaining traceabillity and full audit trail. Learn how the SAP Profitability and Performance Management application provides a framework to power sustainability reporting.
Learn more here.
Do you have a question about Sustainability Management?
Our industry experts will work with you to help you address sustainability related KPIs to ensure you know where you stand and can act to become better.
Contact Miroslav today to learn more about all the ways we can help you achieve your sustainability objectives.