SAP for Financial Products Subledger
Our Experience Will Fast-track Your Implementation
Implementations are tricky. And when the clock is ticking, you don't have time to mess around. That's where we come in. Our approach, developed from experience with some of the world's leading insurance companies, provides a detailed framework in which to gather requirements and accelerate projects to save you time and money. By leveraging the insurance content in SAP S/4HANA for financial products subledger (FPSL), our expert team will guide you on a path to quickly develop, adapt, and extend FPSL to meet your precise needs.
Many companies are using FPSL to address IFRS17 reporting. But you can also leverage FPSL to create a centralized, standardized database for sharing and integrating processes between operational, actuarial, and financial worlds. Applicable to life, health, and property/casualty insurers and reinsurers — for all lines of business — FPSL uses event-driven triggers to create a continuous closing process to minimize month-end activities and get you to a faster close.
We offer best-practice content, workflow-supported methodologies for all project phases, and project transparency for all our activities. While our primary goal is to get you up and running, our knowledge transfer will create an experience that makes you the expert.
Our Purpose & Approach
Our implementation services are based on proven structures, methodologies, and best-practices derived from experience helping organizations worldwide address accounting and reporting challenges. With a proven track record of success, repeatable steps reflect mastery of the process and ensure consistency. And enable all implementation participants to be engaged in and understand each step in the process.
Benefits
Experienced implementation consultants
Enable consistent high-quality delivery
Utilize proven samples & templates
Scale delivery as knowledge is multiplied
Components
Project accelerators for rapid ramp-up
Phase-based implementation deliverables
Role-based activity requirements
Actionable delivery documentation


msg global's Eco Delivery is an implementation methodology that allows quick, low cost, proven delivery of SAP FPSL for Life, Property/Casualty, or Reinsurance companies. Our insurance industry experience, coupled with SAP FPSL rich functionality, allows us to help you cut through the complexities around accounting, actuarial disciplines, and technology to deploy an IFRS17 system in 6 months.
Utilize msg global's pre-defined system functionality
Best practices to fully drive implementation
Expedited project set up, saves time and effort
See results quickly and adjust where needed
In addition to our standard Eco Delivery services, we offer modular extension services to leverage additional value from your FPSL investment. All services are based on our best-practice implementation experience.
FPSL Enablement
Cost Allocations
Custom Report Development
UAT Support
ECP Accelerator
Additional Use Case Implementation
Integration Testing
Hypercare and AMS
Our Enablement Programs provide a detailed overview of SAP S/4HANA for financial products subledger, including insurance & accounting basics, IFRS17, reporting, system architecture, and technical aspects. Content is provided in a combination of videos, hands-on exercises, lectures, and presentations that let the attendees get up to speed quickly and also deep-dive into the system.
Enablement programs are delivered by experienced real-world consultants that have worked inside insurance companies and know how to get the most out of the system.

Houston, we have a problem! And msg global may very well have the answer. We have put together a top-notch support team that can dig into and resolve your SAP S/4HANA for financial products subledger issues. Born out of our own need to aggregate the implementation knowledge of our best and most experienced consultants, we created Team Houston.
This dedicated group has extensive systems and configuration experience plus insurance expertise. With standardized methodologies, they are on call to tackle architectural matters, best practices, and concrete configuration issues.
Get up to speed fast
Learn basic configuration
Share best practices
Problem-solving
Field architectural questions
Share best practices
Resolve configuration issues
System bug analysis
General solution guidance
Application Management Services
Our Application Management Services (AMS) provides preventative, corrective, and evolutionary support that ensures your investment will meet your needs now and in the future.
Key Benefits & Advantages
Robust AMS model
Mix of onsite & offshore activities
Skilled level 1 support
Expert consultant involvement
Direct research & development connection
Team Houston specialized level 2 support
Effective governance & service level agreements
Reduced cost structure
The Solution: SAP S/4HANA for Financial Products Subledger
SAP S/4HANA for financial products subledger, is a fully functional, integrated solution to help you optimally implement multi-valuation and regulatory requirements based on a standardized, central database. Click for more SAP FPSL information.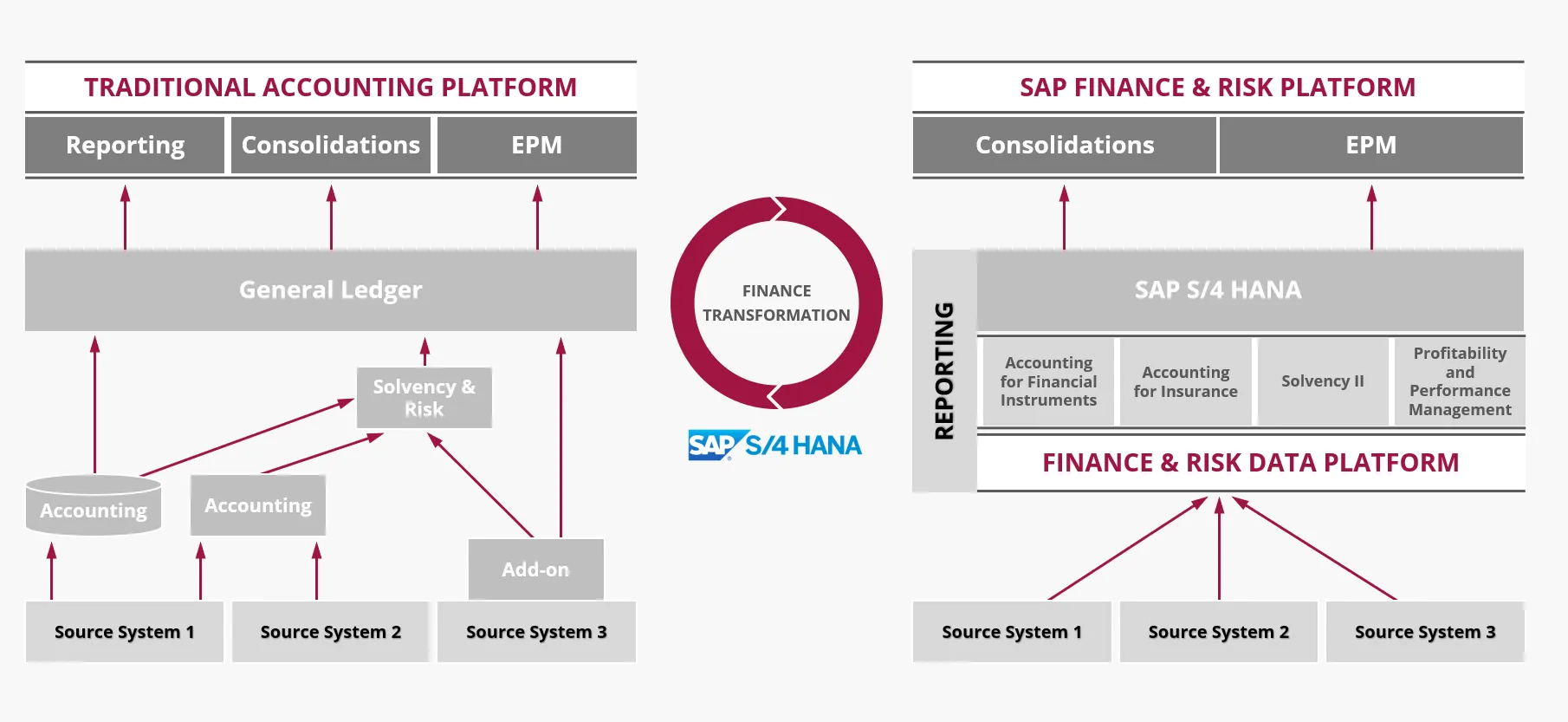 We'll work with you to help you understand all your options; to help you select the option that best suits your needs, your budget, your schedule, and your preferences; and to help you make the right decisions about the service to quickly get your implementation running the way you want it to run.
Contact us today to learn more about all the ways we can help you do more business, more efficiently.