Knowledge & Best Practices as a Service
When it comes to any complex enterprise software solution, gaining a thorough working knowledge improves business outcomes and establishes a good foundation to provide the best possible return on your investment.
Our Enablement Programs deliver a detailed overview of SAP S/4HANA for financial products subledger, including insurance and accounting basics, IFRS17, reporting, system architecture, and technical aspects. Enablement programs are delivered by experienced, real-world consultants who have worked inside insurance companies and know how to get the most out of the system. Content is provided in a combination of videos, hands-on exercises, lectures, and presentations that let attendees get up to speed quickly and deep-dive into specific technical topics.
Our Purpose & Approach
Enablement services are based on structures, methodologies, and best practices derived from our experience developing and implementing SAP S/4HANA for financial products subledger for some of the world's largest insurers. As a result, we know how to help organizations address accounting and reporting challenges. And we know how to help teams get up to speed in the most effective manner. As with our implementation services, our goal is to deliver the services you need to master the solution and work efficiently.
Highlights
Get Up-to-speed Fast
Learn Basic System Configuration
Learn Best Practices
HANDS-ON System Access
Deliverables
Trainer -- Real Humans!!
Training Materials
Venue: Videos + Online/Remote or Onsite Training
Access to FPSL System
Enablement Program Overview
The full Enablement Program is divided into different modules, covering everything from general topic knowledge (basic insurance, actuary, and accounting knowledge) to specific knowledge around IFRS 17 and all topics relating to the SAP S/4HANA for financial products subledger.
The program accommodates all experience levels and consists of video lectures and online classes. Online lectures focus on the required background knowledge and build the proper foundation. Online classes provide lectures and hands-on exercises, as well as the opportunity to ask questions.
Insurance Basics. Essential insurance, accounting, and actuarial knowledge required to understand the big picture.
System Architecture. FPSL and S4i system architecture PLUS closing cycles, accounting, and financial statement reporting within the system.
Advanced Topics. SAP Analytics Cloud (SAC), Estimated Cashflow Preparation (ECP), Simulation, Forecasting & Planning, General Ledger Connector, and Data Load Layer (DLL).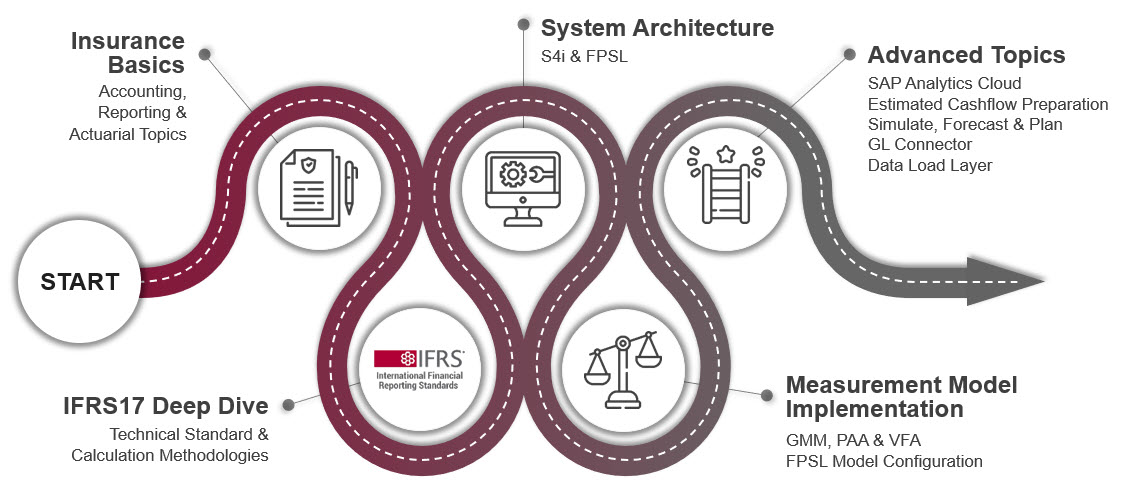 IFRS17 Deep Dive. IFRS Foundation basics, IFRS 17 standard, various measurement models, and implications for insurers.
Measurement Model. System configuration and detailed use case application of the three IFRS17 measurement models.
The Solution: SAP S/4HANA for financial products subledger
All our Enablement Programs are based on SAP S/4HANA for financial products subledger ― the leading software solution to manage IFRS17 ― and part of a fully integrated solution to help companies implement a multi-valuation subledger for regulatory reporting based on a standardized, central database. For more information, click here.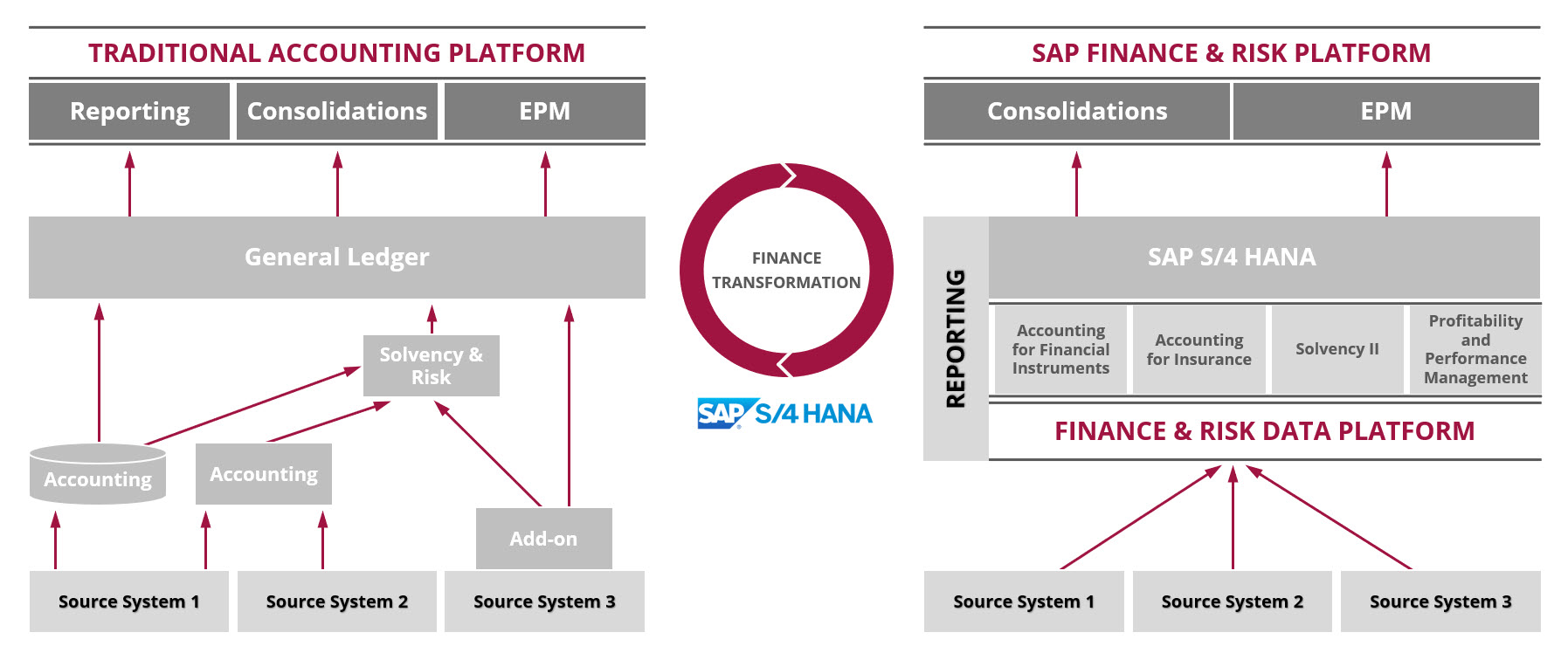 We understand that each training journey is unique. We'll work with you to help you understand all your options and select the modules that best suit your needs. We can even work with your team one-on-one to develop the best training plan that meets you where you are in your implementation.
Contact us today to learn more about our SAP S/4HANA for financial products subledger Enablement Programs.