SAP for Financial Products Subledger
Technical & Functional Implementation Services
As with any complex enterprise solution, implementing, maintaining, or upgrading software can be tricky. There is a steep learning curve. Failure to properly plan and maintain a system can create project delays or, even worse, impact operations. And the question is, why take the risk (and the headache) of going it alone. Our team has a proven record of helping customers effectively implement and manage SAP S/4HANA for financial products subledger.
Simply put, this is what we do ― install, set up, test, and maintain this very specific software.
Our technical team can handle the system side, and our functional consultants will ensure the business requirements are being met. One team working together to make sure the system is working correctly and producing the required results.
Our Purpose & Approach
Technical and functional services are based on structures, methodologies, and best practices derived from our experience developing and implementing SAP S/4HANA for financial products subledger for some of the world's largest insurers. As a result, we know how to help organizations configure and test the software. And we know how to troubleshoot problems and quickly resolve issues. Our goal is to deliver the services you need to master the solution and get up and running as fast as possible.
Eliminate implementation risk by following SAP recommendations and best practices
Keep software solution up-to-date with minimal risk
Avoid unnecessary system-related downtimes
Avoid project delays caused by technical complexities
Transition smoothly to new releases and gain access to latest features
Ensure proper system set up
Learn from knowledgeable resources
Gain best practice experience
Technical System Services
Our goal is to make the technical configuration of any project run as smoothly as possible, and we offer a worry-free system setup and maintenance, especially during the project implementation. As an implementation partner on over 17+ projects and an SAP development partner dedicated to SAP S/4HANA for financial products subledger, we have seen a lot. Since the initial release in 2017, our team has set up, configured, maintained, and upgraded numerous internal and customer-owned systems on different implementation projects. And we are continuously involved in the ongoing solution development together with SAP.
Some of the common obstacles and issues we see:
Improper or incomplete system setup and configuration
Failure to recognize dependencies between the required software components
Wrong system landscape decisions
Improper upgrades due to the lack of understanding of the software complexity and specifics
Failure to maintain the system and apply important fixes that SAP provides via Notes
These and similar issues often cause costly delays, system downtimes, implementation team blockages, and other negative impacts on the project timeline. These experiences form the fundamentals of our packaged and custom configuration services. In addition, our team has the technical expertise to manage multiple servers and complex versioning, follow the release cycle, and continuously install and test new software versions. Staying up-to-date on continually advancing software is not easy, but that's just what we do.
System Implementation
Onsite or remote configuration of S/4HANA financial products subledger and Estimated Cashflow Preparation modules.

System Management
Onsite or remote consulting support for ongoing system management and maintenance.
Upgrade Services
FPSL 2107 or other software stack upgrade recommended and supported by SAP.
The Solution: SAP S/4HANA for financial products subledger
All our technical services are based on SAP S/4HANA for financial products subledger ― the leading software solution to manage IFRS17 ― and part of a fully integrated solution to help companies implement a multi-valuation subledger for regulatory reporting based on a standardized, central database. Click for more SAP FPSL information.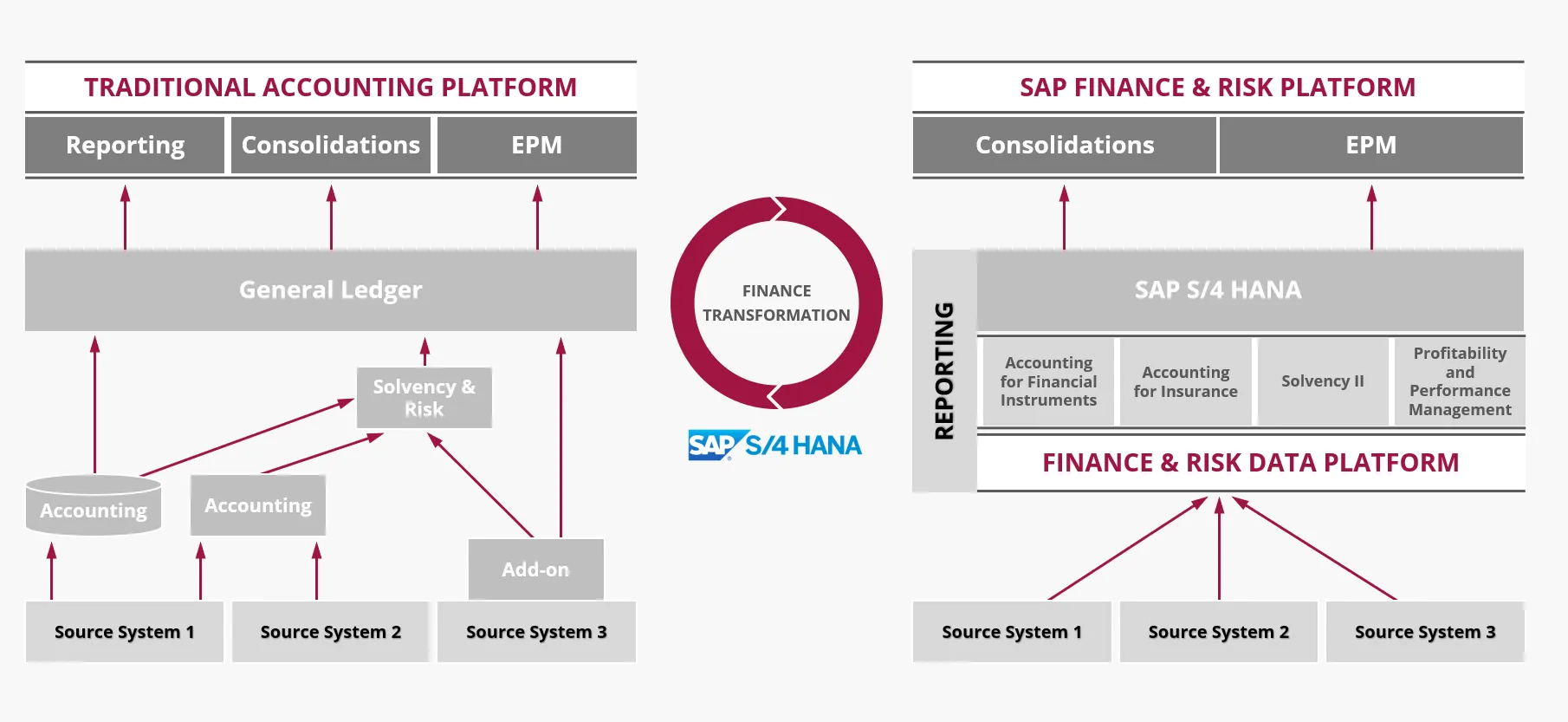 We understand that each situation is unique. We'll work with you to help you understand all your options and select the services that best suit your needs. We can even work with your team one-on-one to determine the best plan that meets your needs wherever you are in your implementation.
Contact us today to learn more about our SAP S/4HANA for financial products subledger Technical and Functional Services.