Tailor-made Scoring Models for Policyholders
Hitherto, insurers had to rely on historical data to develop risk models. IoT (Internet of Things) shifts the risk analysis to real-time and opens up new ways of analyzing big data from various sensors.
The msg.IoTA (Internet of Things Analyzer) is the software solution for that and gives insurers control over their policyholders' behavioral data.
As usage-based insurance (UBI) grows in popularity, consumers want more control over their own risk and adopt different types of technology to share their behaviors with their insurers. IoTA allows insurers to tailor scoring models to their policyholders, making the calculation of their scores completely transparent.
Harnessing new and exisiting hardware to gather behavioral data from policyholders lets insurers paint accurate pictures of the ways in which policyholders conduct their day-to-day lives. It also enables insurers to offer their policyholders products that match their risk profiles.
Operationalization of IoT Data for your Business Process
IoT-Data is collected from various sources such as smartphones, wearables, vehicles, drones etc. (device agnostic, transparent) and enriched with third-party data (location-based services, policy data). By analyzing the data across multiple lines of business and by conducting multi-level scoring, detailed risk profiles can be created for further usage, e.g. discount on existing policies or loyalty & reward programs.
Building Loyalty Has Never Been More Important
Boost your reputation, collect valuable customer data, increase customer satisfaction, strengthen customer retention and gain new customer through peer recommendations.
The insurance Loyalty & Reward program, msg.Loyalty, guarantees insurers increased customer satisfaction and fosters better risk behavior to mitigate risk.
Use Case: Drone Insurance
Data from the drone such as altitude or speed is collected and enriched with third-party data about e.g. location or weather. Analyses are then conducted in the Scoring Engine of msg.IoTA.
Velocity
Altitude
Distance to Remote Control
Battery level
No Fly Zone
Location
Prohibited Areas (e.g. Airports, Hospitals)
Cloudiness
Wind
Day/Night
Precipitation
The Scoring Engine is the workspace of the data scientist or actuary to perform IoT analytics and risk modelling.
Specific data elements and score models can be created to analyze drone users' behavior. As a result, drone policies can be individualized based on usage and also connected to our Loyalty & Rewards program msg.Loyalty.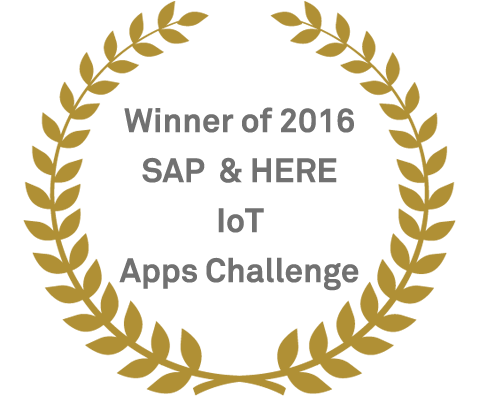 SAP & HERE IoT Apps Challenge
SAP launched the SAP and HERE IoT Apps Challenge to seek out the most innovative IoT applications that deliver the highest value to businesses and showcase the best use of SAP HANA Cloud Platform and the HERE Platform for Business.
Representatives from SAP and HERE reviewed the submissions based on specific criteria including: user experience, functionality/innovation, customer appeal, business value and overall use of location intelligence services by HERE.
SAP officially concluded the challenge and named msg.IoTA as the winning solution to a live audience on the show floor at the SAPPHIRE® NOW conference held in Orlando.
"The msg global team developed a great standardized industry solution together with Swiss Mobiliar. They partnered effectively with our insurance leader and IT team. The implementation was timely and efficient and challenges were resolved in an effective and reliable manner."
With msg.IoTA insurers can be prepared to develop their own IoT-portfolio for all lines of business. IoTA puts the insurer in control, allowing actuaries and underwriters to develop, test and implement their own custom scoring models.
We'll work with you to help you understand all your options; to help you select the option that best suits your needs, your budget, your schedule, and your preferences; and to help you make the right decisions about the right tools to get your business running the way you want it to run.
Contact us today to learn more about all the ways we can help you do more business, more efficiently.
ASIA PACIFIC & MIDDLE EAST